New Delhi:
Ousted FBI director James Comey, took on US President Donald Trump in an interview broadcast.
He dubbed the President as a person "morally unfit" to be the President of the United States.

Reacting to the arguments about Trump being in initial dementia, Comey reportedly said that he doesn't buy all those stuff about him being mentally incompetent.

He said in the interview that he doesn't believe that Trump is medically unfit to be president, he rather thought that Trump is "morally unfit" to be president.

Referring to Trump he said that this president fails to embody the values that are at the core of the US.

Trump fired Comey in May 2017, for FBI's behavior in investigating Democrat Hillary Clinton and its probe into suspected Russian collusion in Trump campaign to tilt the 2016 presidential election.

Comey had announced, 11 days prior to elections that FBI would reopen an investigation into Hillary Clinton's possible misuse of a private e-mail server while she was secretary of state- a move she has said played a part in her loss to Trump.

It was Comey's firing that set in motion the appointment of special counsel Robert Mueller by the Justice Department.

Mueller is investigating Russian interference in the 2016 presidential election, and possible collusion by Trump campaign officials in that meddling.

Comey's interview comes in advance of publication of his new book, "A Higher Loyalty: Truth, Lies, and Leadership" on Tuesday.

The president lashed out at Comey in a series of tweets earlier Sunday, saying that the email probe was handled stupidly.




Unbelievably, James Comey states that Polls, where Crooked Hillary was leading, were a factor in the handling (stupidly) of the Clinton Email probe. In other words, he was making decisions based on the fact that he thought she was going to win, and he wanted a job. Slimeball!


— Donald J. Trump (@realDonaldTrump) April 15, 2018



I never asked Comey for Personal Loyalty. I hardly even knew this guy. Just another of his many lies. His "memos" are self serving and FAKE!


— Donald J. Trump (@realDonaldTrump) April 15, 2018
For WORLD News Follow us on Facebook, Twitter, Google+ and for news updates download our News App.
First Published:
16 Apr 2018 11:11 AM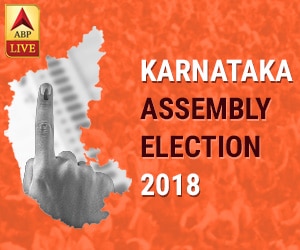 - - - - - - - - - Advertisement- - - - - - - - -