New Delhi [India], July 17 (ANI): Whether it's an experienced traveller or an enthusiastic backpacker, thousands of tourists visit Peru for a peek of its undeniably awe-inspiring archaeological star attraction - Machu Picchu, but the fact is that Peru is a country replete with hidden treasures waiting to be explored and experienced.
Look past the mesmerising sight of stunning vistas atop the majestic mountain peaks of one of UNESCO's World Heritage Sites, and you will find much more to be discovered.
With a rich abundance of sights and sounds spread across this diverse country, we are certain that a single trip will not do justice to what the Peruvian landscape has to offer. From the snow-capped mountains in the Andean highlands, across the Pacific coastline, and the rich history of the Incan civilization, Peru is a showcase of geographic and cultural diversity.
Choose between a walk through the country's rich natural reserves and dense forests, a trek across its magnificent peaks and giant sand dunes, a leisurely stroll across its pristine beaches, or an insightful peek into the lives of the Incas, Peru will leave you spoilt for choice but guarantee a treat for the eyes, mind and soul.
Below are few of the most incredible experiences one can have in Peru for an experience of a lifetime that takes you beyond Peru's most obvious attractions:
-Visit Lima, the modern Peru - Peru's capital city is on the Pacific coast, where you can enjoy the richness of the sea all year long. It features modern restaurants, shopping malls and entertainment venues along with Colonial neighborhoods and historical museums to discover the traditional side of the city, spending nights full of art, music and fun in bohemian districts.
- Lima and the art of good eating - Peru's capital is also the culinary capital of the Americas. Lima has turned into a true caldron of flavors due to the variety and wealth of ingredients from the coast, highlands, and rainforest; the blending of ancient and modern cooking techniques; and the fusion of influences from different cultures like the Chinese, the Japanese, the Afro-Peruvian, and the European one resulting in a culinary melting pot that is now an important part of the Peruvian identity. The "trio de cebiches", a fish and seafood based dish, is just one of the great delicacies offered in Lima.
- Watch the dance of the Peruvian paso horse on the outskirts of Lima at the haciendas and fields of the Lurin Valley. This breed of horse with unique characteristics stands out for it particular gait which looks more like a dance step than a horse trot.
- Rafting in the Urubamba River, Cusco - This sacred river of the Incas features short rapids of low technical difficulty as well as thundering rapids of greater difficulty and risk.
- Tambopata National Reserve in Madre de Dios- This experience is indescribable, starting from the journey from Lima to Puerto Maldonado by air and then continuing the journey by boat through the Amazonian rivers. Your stay at one of the local lodges would be another one of a lifetime experience.
- Mountain climbing in the Cordillera Blanca in Ancash - This stunning mountain range is home to the highest mountain in Peru: Mount Huascaran (6768 m / 22205 ft). The Huascaran National Park protects the region's flora and fauna as well as the scenic beauty. The place is excellent for expeditions and trekking.
- Colca Valley in Arequipa - This is an awesome spot for watching the majestic condor soar among mountains, which are up to 5,000 m / 16,400 ft high, and the sheer cliffs of the Colca Canyon, one of the world's deepest at 4,160 m / 13, 648 ft.
- Northern beaches of Tumbes and Piura - It is summer all year long on Peru's northern coastline where you can always enjoy the beaches and its famous cuisine. It is a perfect place for watching humpback whales as they migrate to Antarctica from August to October.
- Manu National Park in Madre de Dios - It is one of the most important protected area in the country where an enormous variety of bird, mammal, fish, insect, reptile and plant species thrive, many of them endemic.
- The Amazon River in Loreto - It is possible to start your trip in Iquitos, sailing down the Amazon River, which originates in Peru, towards the national reserve, an area featuring a tropical rainforest home to a rich flora and fauna which include pink dolphins that are found only in these waters.
- Paracas National Reserve and the Ica Desert in Ica - The reserve and the neighboring Ballestas Islands are home to sea lions, Humboldt penguins, dolphins, flamingos, and other birds. Farther south, you enter into a desert of amazing sand dunes and the Huacachina Oasis.
- Drinking a glass of champagne in a Bedouin tent in the midst of the Ica desert or enjoying a sunny afternoon in a private country house with access to a spa and thermal waters in a valley in Arequipa are just some of the experiences you can enjoy.
- Luxury Amazon cruises - This is a unique opportunity to visit native communities and see exotic Amazonian flora and fauna, all in the comfort of a five-star trip with specialized guides and gourmet food.
On your next holiday in Peru, make sure you enjoy life to the fullest, and immerse completely in what Peru has to offer - be it food, culture, entertainment, history, archaeology, or all of this and more. Think travel, think Peru! (ANI)
This story has not been edited. It has been published as provided by ANI
For WORLD News Follow us on Facebook, Twitter, Google+ and for news updates download our News App.
First Published:
17 Jul 2017 06:20 PM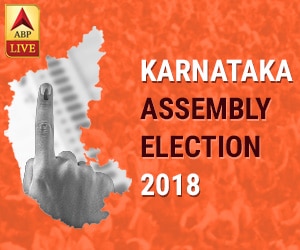 - - - - - - - - - Advertisement- - - - - - - - -