Washington:
After close encounters in battleground states like Michigan and Ohio
and losses in southern states, frontrunner Mitt Romney scored a decisive
win in Illinois Republican nomination race to challenge President Barack
Obama in November.




With 97 per cent votes counted in Tuesday's primary, the former
Massachusetts governor Romney had nearly 47 per cent votes to his top
rival former senator Rick Santorum's 35 per cent in Obama's home state.




House member Ron Paul was third with over nine per cent, while former
House speaker Newt Gingrich finished last with less than 8 per cent.




"We thank the people of Illinois for this extraordinary victory," Romney
told supporters in the Chicago suburb of Schaumburg. "Elections are about
choices. Today, hundreds of thousands of people in Illinois joined
millions of people in this country in this cause."




The New York Times attributed Romney's big victory to his use of
"full force of his campaign and an argument that he has the best chance of
defeating President Obama to overcome doubts among the more conservative
voters at the heart of his party."




Santorum led among blue-collar voters, in rural areas and among those who
considered themselves "very conservative," according to the exit polls.




But the surveys showed Romney leading heavily among the more than 50 per
cent of voters who ranked the economy as the No. 1 issue in the campaign.




And among the 37 per cent who considered the chances of beating Obama in
November their top quality in a candidate, three-quarters said they were
voting for Romney.




Santorum spokesman Hogan Gidley said his candidate plans to continue
campaigning in upcoming contests in Louisiana, Wisconsin and North
Carolina.




The 54 delegates at stake on Tuesday night will be awarded
proportionately, and they are likely to further pad Romney's estimated
lead, putting him closer to the 1,144 needed to clinch the GOP nomination.





For WORLD News Follow us on Facebook, Twitter, Google+ and for news updates download our News App.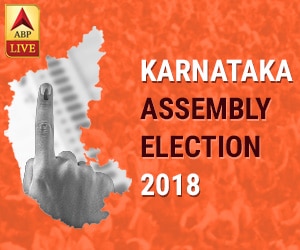 - - - - - - - - - Advertisement- - - - - - - - -