Washington:
Mitt Romney pulled ahead to score his fourth victory in Super Tuesday
primaries in ten states, but with the most hotly contested prize Ohio
witnessing a close fight, the Republican race seemed far from over.




Former Massachusetts governor Romney will win four states and former
senator Rick Santorum three, while former speaker Newt Gingrich grabbed a
vital triumph in Georgia. Romney and Santorum remained locked in a duel in
the crucial battleground state of Ohio.




The two frontrunners were running almost even in Ohio with more than 80
per cent of unofficial returns counted in the contest to pick up the
Republican nominee to challenge President Barack Obama in November.




But even if Santorum managed to win the Ohio vote, he wouldn't get a
majority of the delegates because his campaign failed to properly register
them in some districts.




A poll released on Monday indicated the state was a dead heat between
Romney and Santorum, with each grabbing 32 per cent of likely Republican
primary voters. Gingrich was at 14 per cent and Paul was at 11 per cent.




Santorum's victories in Tennessee and Oklahoma primaries, and in North
Dakota's caucuses showed his continuing strength among conservative
voters, while Gingrich's win in the state that sent him to Congress allows
him to keep his campaign going.




Romney, meanwhile, easily won as expected in Virginia, Vermont, Idaho and
Massachusetts, the state where he served as governor and considers home.
In Virginia, two of his challengers-Santorum and Gingrich-failed to
qualify for the ballot.




The Super Tuesday contests in 10 states put 419 delegates up for grabs.
Based on the partial results, it has been estimated that Romney had
accumulated 292 delegates to 121 for Santorum, 77 for Gingrich and 52 for
Texas Representative Ron Paul. It takes 1,144 delegates to win the party
nomination.




For Gingrich, who represented Georgia's sixth congressional district for
two decades, the victory provided a new boost after a string of defeats
since his only other primary triumph in South Carolina.




Georgia had the most delegates up for grabs on Tuesday with 76, but Ohio,
because of its status as a crucial battleground state in the general
election, is considered the main prize.





For WORLD News Follow us on Facebook, Twitter, Google+ and for news updates download our News App.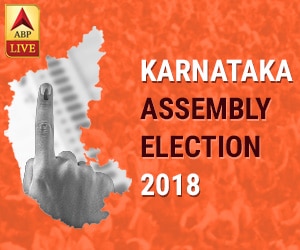 - - - - - - - - - Advertisement- - - - - - - - -