Washington:
Leading Republican presidential contender Mitt Romney won some more
delegates over the weekend even as closest rival Rick Santorum cruised to
victory in Kansas caucuses, gathering momentum for two upcoming southern
primaries.




Former senator Santorum's victory on Saturday in Kansas-which his top
rivals essentially ceded-came on the heels of his three victories on Super
Tuesday. His campaign said tea party loyalists and conservatives continue
to rally around him.




Santorum received 51 per cent of the votes, according to a Kansas
Republican Party initial count. Former Massachusetts governor Romney was
second with 21 per cent, followed by former House speaker Newt Gingrich at
14 per cent and House member Ron Paul at 13 per cent.




Santorum picked up 33 delegates in Kansas, Romney won seven.




Romney and Gingrich abandoned plans to campaign in Kansas and instead
focused on Tuesday primaries in Mississippi and Alabama. Paul campaigned
in Kansas on Friday and Saturday.




According to estimates on Saturday, Romney had 458 delegates, compared
with 203 for Santorum, 118 for Gingrich and 66 for Paul. A candidate needs
1,144 delegates at the Republican convention in late August to secure the
nomination to challenge President Barack Obama in November.




The Romney camp said it won more delegates than Santorum did, counting
caucus gains in the Virgin Islands, Guam and the Northern Mariana Islands,
plus a handful of delegates selected in Wyoming that was estimated in
February.




Romney won the Northern Mariana Islands caucuses on Saturday, picking up
nine delegates. He garnered 87 per cent of the vote.




Romney received seven delegates in the Virgin Islands. Paul got one. Final
results were not reported. Late Friday, Romney won Guam's nine delegates
in its caucuses there.





For WORLD News Follow us on Facebook, Twitter, Google+ and for news updates download our News App.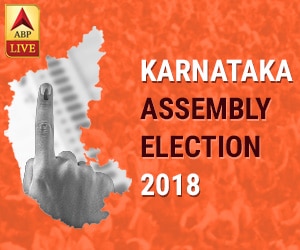 - - - - - - - - - Advertisement- - - - - - - - -