Kasur
: As Pakistan continues to agitate over the rape and murder of seven-year-old Zainab Ansari in Kasur, a TV news anchor chose a unique way to register her protest.
On Wednesday, Samaa TV news anchor Kiran Naz did a live telecast with her young daughter sitting in her lap. Stating that as a mother she was worried for the safety of her child, she delivered some of the most powerful words which is sure to move you.
"Today, I am not your news anchor Kiran Naz, today I am here as a mother. This is why I am sitting here with my daughter. It is true when they say that the smallest coffins are the heaviest and entire Pakistan is burdened by the weight of her coffin."
Her powerful words and her bold act was hailed on social media:
Kudos to this anchor and Pakistan TV News Channels. Trust me you are much better than us. https://t.co/sroqDldPlV

— Vinod Kapri (@vinodkapri) January 10, 2018

SAMAATV's news anchor, Kiran Naz brought her child to her newscast just to express her feelings as a mother on #ZainabMurderCase.Doubt her heart-wrenching words wl have any effect on the savages living in #Pakistan@beenasarwar@bilalfqi@AsadHashim@WaseemBadami@bukharishujaatpic.twitter.com/9IEjOuf9oH

— timesofpakistan (@timesofpak123) January 11, 2018


I am from India and am in tears listening this. Didnt knew about what this was before watching. I felt helplessness of anchor. May no child in world have to suffer this.#JusticeForZainab

— LALIT SHARMA (@LALITSHARMAHP) January 10, 2018

Here's what had happened:
Reportedly, Zainab had gone missing last week while going to a nearby home for Quranic studies. Her parents had left her in the custody of her aunt as they had gone to Saudi Arabia to perform 
Umrah
 (the lesser pilgrimage).
Later her body was found on Tuesday in a garbage bin and the police confirmed she was abducted, raped and murdered. Her murder ignited fury in Kasur, where residents attacked a police station in which two people lost their lives.
With situation still tense, citizens and celebrities have now come forward to demand justice for Zainab



The condemnable & horrific rape & murder of little Zainab exposes once again how vulnerable our children are in our society. This is not the first time such horrific acts have happened. We have to act swiftly to punish the guilty & ensure that our children are better protected. pic.twitter.com/9f7OM3hYT1


— Imran Khan (@ImranKhanPTI) January 10, 2018
Heartbroken to hear about Zainab - a 7 year old child abused and brutally killed in Kasur, Pakistan. This has to stop. Gov and the concerned authorities must take action. #JusticeForZainab

— Malala (@Malala) January 10, 2018

Find him!!! Do what it takes to find him and make an example out of him for Gods sake !! An example which scares anyone to even think about doing something like this again. @pid_gov @GovtOfPunjab #JusticeForZainab https://t.co/t0GTUo9AjT

— Mahira Khan (@TheMahiraKhan) January 10, 2018




The sad reality is that Zainab could be anyone. It could be your sister, your wife, your daughter, or even your mother. It's time we stand as a nation and set an example. It's now or never. #JusticeForZainab


— Zaid Ali (@Za1d) January 11, 2018

The picture of Zainab's rapist & killer is clearly captured. Why he is still roaming freely? Can our agencies and authorities capture him? Can we please catch this animal and punish him publicly? Can we do something to protect our children? #JusticeForZainab#Justice4Zainab pic.twitter.com/Z7GghqvaTd

— Ihtisham ul Haq (@iihtishamm) January 10, 2018

For TRENDING NEWS News Follow us on Facebook, Twitter, Google+ and for news updates download our News App.
First Published:
11 Jan 2018 03:27 PM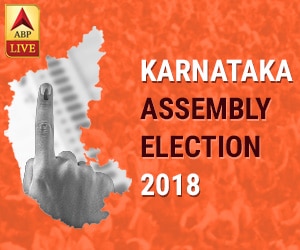 - - - - - - - - - Advertisement- - - - - - - - -