Washington:
Barack
and Michelle Obama have hosted a sumptuous state dinner for David and
Samantha Cameron with seats at the tables for more than 350 celebrities,
billionaires and politicians.
According to a
Sky News
report
, the dinner was held in a marquee on the White House's south
lawn, and was organised for the Prime Minister and his wife, who are on a
three-day visit to the US. Although the trip is an "official visit" rather
than a "state visit" because Cameron is not head of state, the Obamas
chose to call last night's event a "state dinner", with all the ceremony
and pomp.
Obama gave Mr and Mrs Cameron a sartorial thumbs-up as
they arrived at 7pm, declaring: "They look better than us." During his
dinner toast, Obama paid tribute to the Prime Minister, saying: "I've seen
his character, I've seen his commitment to human dignity in Libya.
"I've
seen his resolve, his determination to get the job done." In an apparent
reference to the couple's care for their disabled son Ivan, who died in
2009 aged six, the president said: "I will say something else, David - all
of us have seen how you as a parent along with Samantha have shown a
measure of strength that few of us will ever know.
"Tonight, I
thank you for bringing that same strength and solidarity to our
partnership." Cameron responded by saying he felt the special relationship
"in his bones". He praised Obama's "strength, moral authority and wisdom",
citing his decision to order the mission which led to the death of former
al Qaeda leader Osama bin Laden. "Let us all agree, the world is better
off without Bin Laden but the world is better off without (former Libyan
leader Muammar) Gaddafi too," said Cameron.
The meal was all
about fostering the 'special relationship' between the UK and UK He said
Obama had "pressed the reset button" on moral authority in the world.
Cameron
also complimented both wives while joking about his Tuesday night out with
Mr Obama at a college basketball game in Ohio. "We have to have a guys'
night out because so often we find we are completely overshadowed by our
beautiful wives," the prime minister said.
Among famous names
from both sides of the Atlantic who scored golden tickets to the event
were actor George Clooney, Virgin boss Richard Branson, billionaire Warren
Buffett, Vogue editor Anna Wintour, Olympic gold medallist Denise Lewis,
new world number one golfer Rory McIlroy and Downton Abbey stars Hugh
Bonneville and Elizabeth McGovern. The White House also made sure to save
a seat at the tables for more than 30 of Mr Obama's top fundraisers, who
each have helped raise at least $50,000 for the president's re-election
effort.
For WORLD News Follow us on Facebook, Twitter, Google+ and for news updates download our News App.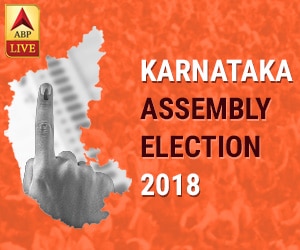 - - - - - - - - - Advertisement- - - - - - - - -