New
Delhi:
In a turn of events, the Norway child custody case involving an
NRI couple took a bizarre twist as the husband and his parents alleged on
Tuesday that the wife had "psychological problems".
Anurup Bhattacharya, a father of two children — Abhigyan and Aishwarya 
— who were taken into care by Norwegian social services, has accused his
wife Sagarika of having "psychological problem" and is mulling separation
from her.
"It was not just cultural bias that prompted the CWS (child welfare
services) to act. My wife has a serious psychological problem," Anurup,
who is now seeking custody of the children, told a newspaper.
"Yes, Anurup is mulling legal separation from his wife as she suffers from
acute schizophrenia. Last night (Monday) Sagarika attacked my son and
badly injured him. Since then, he has fled from her and is living
elsewhere. She has been attacking him for long," Anurup's father Ajay
Bhattacharya said.
"Anurup came to know about her mental disorder shortly after their
marriage in 2007 and has been tolerating her bad behaviour ever since. But
now he cannot take it anymore. He had kept quiet till now to get back the
custody of his children," he added. He also said that the Norwegian child
care authorities are also aware about her illness as they had been
observing Sagarika for long.
NRI couple Anurup and Sagarika Bhattacharya's children Abhigyan and
Aishwarya were taken away last year by Barnevarne (Norwegian Child Welfare
Services), which claimed emotional disconnect with the parents, and placed
them in foster parental care. India had last month summoned Norwegian
Ambassador Ann Ollestad seeking expeditious solution to the custody row.
The ministry had asked the envoy as to why the process of bringing the
children together with their family was taking time.
Under an agreement arrived at last month following an eight month-long
custody row, Abhigyan and his sister Aishwarya will be given to their
uncle, Arunabhash Bhattacharya so that they could return to India and be
brought up in an extended family. The agreement was firmed up by the
Indian government through its mission in Norway with the Municipality of
Norway, Norwegian Childcare Services, the parents and their lawyer. A
final decision on the agreement will be taken on Friday.
The two MEA officials on the directions of external affairs minister SM
Krishna will be attending the custody hearing on March 23 in Stavanger,
official sources said.
It also remains to be seen if the reported discord between the couple was
a factor in the decision by the Norwegian authorities to remove the
children or whether the move increased tensions between the couple.
NRI
kids row: Husband mulls separation
Also read:
Norway
to give NRI kids to grandparents
|
Krishna
urges envoy in Norway to lodge protest
For WORLD News Follow us on Facebook, Twitter, Google+ and for news updates download our News App.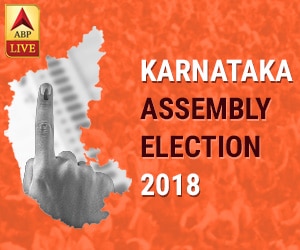 - - - - - - - - - Advertisement- - - - - - - - -