New Delhi:
In good news for those waiting to go to America, the US has started accepting applications for H-1B visas from April 2.
H1B Visa is considered as the most sought-after work visa among highly skilled Indian professionals.
The United States Citizenship and Immigration Services (USCIS), which is the federal agency responsible to process the visas, started accepting applications for H-1B visas for the fiscal year 2019, beginning October 1.
What is H1B Visa's significance for India?
The H1B visa is a non-immigrant visa that allows US companies to employ foreign workers in speciality occupations that require theoretical or technical expertise. The technology companies depend on it to hire tens of thousands of employees each year from countries like India and China.
What makes it so coveted?
Every year thousands of Indians flock to the US in search of better job opportunities and better pay-scale. However, the H1-B visa, that facilitates this emigration to US from India and other countries, has an annual numerical limit cap of 65,000 visas each fiscal year as mandated by the Congress. This limit makes it difficult for all the applications to be accepted, making the American job dream a bit more distant.
Since all the applications cannot be accepted, the USCIS has to resort to a computerised draw of lot to determine successful applicants, making luck an important factor is going through the process.
Why is it a tad more difficult this time ?
According to reports, this year there is an overwhelming demand of this Visa. However the first 20,000 petitions filed on behalf of beneficiaries with a US master's degree or higher are exempt from the cap.
This year however, the process will be conducted amidst unprecedented scrutiny by the Trump administration. The USCIS had earlier indicated that there will be zero tolerance by it for even minor errors.
As of now, the USCIS has not indicated if it plans to go for a computerised draw of lots as has been the case in previous years after receiving several times more than the Congressional mandated cap of H-1B visas.
A leading advocacy group representing the tech industry including Mark Zuckerberg's Facebook said that it expects number of H-1B petitions to reach the Congressional mandated caps in coming days. As a result of which the USCIS would again resort to a computerised draw of lot to determine successful applicants, it said.
"Within a few days we expect that the H-1B visa lottery will reach the annual cap, as it has for the past six years, highlighting the overwhelming demand for this visa category, FWD.us president Todd Schulte said.
Ahead of the H-1B visa filing process, the USCIS had said this work visa should help US companies recruit highly-skilled foreign nationals when there is a shortage of qualified workers in the country.
"Yet, too many American workers who are as qualified, willing, and deserving to work in these fields have been ignored or unfairly disadvantaged. Employers who abuse the H-1B visa program may negatively affect US workers, decreasing wages and opportunities as they import more foreign workers," it had said.
How it benefits the US:
Schulte said that immigration has always been a source of strength for America's economy. H-1B visa is a "key part of the high-skilled immigration" system that needs to be reformed to allow the United States to remain the centre for global innovation.
H-1B visa holders create jobs and raise wages for native-born Americans by bringing their ingenuity and entrepreneurial spirit to the science, engineering, and tech sectors, creating American jobs and benefiting thousands of businesses and countless communities across the country he said.
"We should make it easier for the best and brightest to come from around the world while also cracking down on bad actors", Schulte said, voicing his concern over the recent move to tighten the H-1B application approval process.
(With inputs from PTI)
For WORLD News Follow us on Facebook, Twitter, Google+ and for news updates download our News App.
First Published:
03 Apr 2018 10:33 AM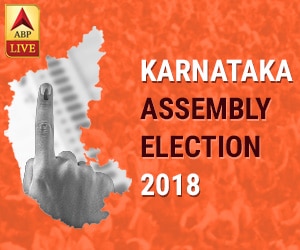 - - - - - - - - - Advertisement- - - - - - - - -