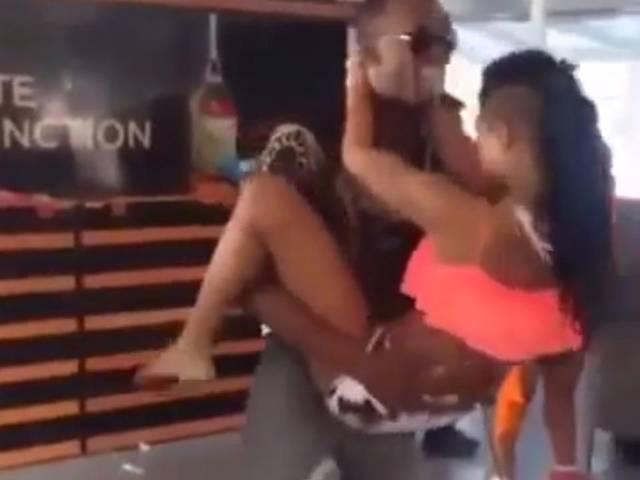 New Delhi:

Olympic medalist and world record holder sprinter Usain Bolt became a cause of embarrassment because of his obscene dance moves during a party in Trinidad and Tobago.

 

The athlete was caught performing vulgar dance in Momentum nightclub 'daggering' with a girl.

 

Bolt is known as 'fastest man' on earth for his Olympics records.

 

The controversial dirty dance was originally innovated in Jamaica, the native place of the athlete.

 

The dance is currently banned to broadcast in the native country of Bolt.

 

Bolt was seen really happy while posing for shutterbugs during his dirty dance in the pre-carnival party.

 

Not only this, after performing the obscene dance, the 'fastest man' spoke to media and his fans from the same stage.