New Delhi: Pakistani film industry might not be thriving at the global stage yet, but that doesn't take away their ability to perform a drama so real that everyone believes it to be real. It's been over two weeks since news of Jamat Ud Dawah chief Hafiz Saeed's house arrest first came in and has dominated headlines since then.
All sorts of reports, assumptions and analysis have appeared in Indian, Pakistani and global media about Pakistan's surprise move to 'house arrest' the man blamed for several terrorist attacks inside India. Some analysts claimed that Pakistan was under foreign pressure while other suggested that it might be a public act for the new administration in Washington.
Over last two weeks, ABP News got in touch with some of the key people inside Pakistan to know more, though the Law enforcement officials refused to talk to us (Read Indian media) over phone or camera, we managed to talk to a Counter Terrorism Department official who talked to us on the condition of anonymity over an encrypted messaging service through self-destructible messages.  We also got in touch with a few mid-level functionaries and spokespersons of JuD, some of them refused to talk to Indian media while some stated the obvious organization lines.
We followed them up pretending to represent a German newspaper (hoping they would tell us more than they would tell to an Indian news channel). The following report is result of facts stated by the CTD official, claims made by the JuD Functionaries and analysis made by some journalists in Pakistan, which aims to separate the fact from fiction. Here is everything you don't know about Hafiz Saeed's house arrest
The Monday Night Drama
Even before the news of Hafiz Saeed's house arrest first came in, Pakistan's interior minister Chaudhry Nisar was asked a question about a possible ban on JuD by a reporter during a press conference in the afternoon of January 30
th
. It was surprising because no such questions were asked even after Uri attacks when India openly called it an act of terror masterminded by terror chief.
Chaudhry Nisar also very cleanly chose to answer this particular question while ignoring others. In the night of same day Hafiz Saeed appeared on TV addressing the media from Qadsia Mosque in Lahore before being sent to his house 116 E, Johar Town Lahore for the arrest. What remains unreported is the fact that Hafiz Saeed bargained hard with the administration for his house arrest before he agreed to it.
First it was about the venue of his arrest, he wanted to stay at Qadsia (JuD Headquarters spread across 2.5 acres in Lahore) during his period of house arrest. The administration was aware about the repercussions of keeping Saeed at the mosque. His demand was denied which brought the Saeed's second demand which was about the venue of arrest. Saeed then asked for the detention to be made public in front of the media at the mosque. Administration agreed and he was taken to the mosque under police protection so that the "drama of detention" could be staged for the TV cameras.
Saeed also recorded a mobile video en route to the Qadsia blaming India for his arrest saying he has no issues with US government. The video was distributed to media houses as the first reaction from the JuD chief. Minutes after he arrived at Qadsia he was taken into custody in front of the cameras and as agreed, he was allowed to address the media before he was taken to his Johar town residence. "It was a surprise that Saeed was bargaining and putting conditions despite being told that the orders have come from top" said the CTD official.
Making the Mockery of House Arrest  on Camera
Usually a person is not allowed to meet the press or give on camera interviews if he is put under house arrest for being on UN list of designated terrorists but that's not the case if your name is Hafiz Mohammad Saeed.  A week after Saeed's arrest a video interview with Hafiz Saeed was posted online by TV personality and actor Hamza Abbasi, it was titled "Is Hafiz Saeed a Terrorrist".
Abbasi has acted in many films and TV soaps in Pakistan, he also has a reputation of being politically opined. Not long ago one his shows was banned by the TV regulatory body PEMRA, for showing provocative content. He also hosts a current affairs program on Bol TV (a network which has been in the news for all the wrong reasons including their initial promoters Axact). Coming back to the interview of Hafiz Saeed, it comes with a disclaimer showing it was recorded on 29
th
January (a day before Saeed's house arrest). But, Abbasi starts the interview by saying that he could not air this interview on TV because some people think that he is a terrorist.
The contradiction is that before January 30
th
Hafiz Saeed was getting regular air time on Pakistani TV without any objection. His interviews and press conferences were televised on Neo TV and some other networks regularly. Only reason why this interview was not televised and was posted online because it was recorded after Saeed's so called house arrest at his Johar town residence. The tone of this interview intends to show Hafiz Saeed as a humanitarian who cries at the loss of lives even in India. Same man who was preaching Ghazawa-E-Hind on the streets of Lahore and was threatening both India and US during his gatherings recently had donned the role of a peace messenger in this interview.
The thrust of the interview was proving the point that Saeed was not a terrorist, something no one was even discussing in Pakistan before 30
th
January. That's not all, the erudite interview recorded with help of three cameras also comes with English subtitles. The JuD functionaries we talked to pointed us to this interview saying it has everything a journalist needs to know about Hafiz Saeed. Clearly this interview was not recorded just for the people of Pakistan or India, It's a masterpiece of propaganda by Saeed for the global media.
The YouTube video interview conducted and posted by Abbasi has received close to 1,90000 views so far. The last time Abbasi posted a video from his personal account was seven years back. It is also worth mentioning that Abbasi discussed the issue of Hafiz Saeed's house arrest on his show on 2
nd
February on Bol news but he didn't mention the interview which according to him was recorded three days before. The CTD official ABP News talked to suspects this interview to be recorded on February 6
th
(exactly a week after Saeed was put under house arrest).
Soon after this interview was posted online, known JuD accounts started spreading it across social media and Abbasi became the poster boy of the oppressed terror outfit.
The Free Runners of JuD
When Punjab government decided to put a curb on the top leadership of JuD, several analysts and experts said that they would wait to see how it is different from the previous instances. For example Hafiz Saeed was being sent under house arrest for the fourth time, none of the previous arrests have helped so far. Pakistan government and even the army termed it "an action taken in national interest". The reality of action against Jamaat Ud Dawah was exposed within a few days. Contrary to the earlier reports of freezing JuD linked accounts, nothing substantial has been done on this front.
"JuD has been put under watch list, their activities are limited but that doesn't take away all the money and power the organization has stashed" told the CTD official. All the talk about putting restrictions over top JuD functionaries also turned out to be a joke as Abdul Rehman Makki (second in command of JuD) and Talha Saeed (Hafiz's son and key functionary) continue to roam free.
This ultimate joke was put on public display when Makki visited the Lahore hospital after the blasts to meet the victims. Clearly Hafiz's lieutenants are making up for his so called confinement without any trouble. "It's like banning Shahid Afridi from a Pepsi advertisement and expecting people to stop buying it, it's not going to work" said the same CTD official.
The Match Fixing
When Hafiz Saeed was put under house arrest, the JuD spokesperson told ABP News that JuD would soon challenge it in court. Even though an independent Lahore based lawyer moved a petition challenging the house arrest on his own, JuD remained a mute spectator. Why would Pakistan's most powerful private organization with all its resources and support base hesitate to move to court? Unless of course, Saeed feels that it's not worth."Saeed is getting everything he needs, Pakistan foreign office have a face saver, they have something to show to the Trump administration, it's a win-win for both of them" said a Karachi based journalist.
"It appears to be a fixed match, Saeed would lay low for some time and foreign office would do some chest thumping in front of New Delhi and Washigton and then he can take the legal recourse anyway. He was let off last time due to weak prosecution, it will happen again, no harms done" said CTD official. So far JuD has organized symbolic protests and written a letter to Pakistan's interior ministry claiming JuD is not involved in terror activities inside Pakistan.
Overall it looks like the house arrest drama has been serving its purpose so far, as Pakistan has published it to its full advantage terming it an action against terrorism. Only time would tell if either Saeed or Pakistan government would ever go off script and do something substantial against such breeding Jihadi groups inside Pakistan, history suggests it's highly unlikely.
For WORLD News Follow us on Facebook, Twitter, Google+ and for news updates download our News App.
First Published:
17 Feb 2017 11:04 AM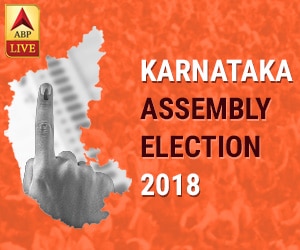 - - - - - - - - - Advertisement- - - - - - - - -