The bodies of 47 women and children have been found dead after a
"massacre" in the Syrian city of Homs, the opposition and activists have
said.
According to a
report which
appeared in Sky News.com
, the 26 children and 21 women - some
bearing stab wounds - were discovered in the Karm el Zaytoun and Al
Adawiyeh neighbourhoods, according to Hadi Abdallah, a Syrian activist in
the besieged central city. "Some of the children had been hit with blunt
objects on their head, one little girl was mutilated and some women were
raped before being killed," he said.
The Syrian National Council
(SNC), the main opposition group, has called for an emergency UN Security
Council meeting to discuss the "massacre", which it said took place on
Sunday. State television blamed "armed terrorist gangs" for the killings,
saying they had kidnapped residents of Homs, killed them and then made
video footage of the bodies in an attempt to discredit Syrian forces.
Meanwhile,
there were also reports of a car bombing today which killed a schoolgirl
and wounded 25 others. The attack took place at al Mahatta High School for
Girls in the southern Syrian city of Deraa. The reports follow crisis
talks between UN-Arab League envoy Kofi Annan and President Bashar al
Assad over the weekend.
Former UN secretary-general Mr Annan said
he was "optimistic" a deal could be reached to end the bloodshed, but the
Syrian leader said no political solution was possible while "terrorist"
groups were destabilising the country. Thousands of people have been
killed during the year-long uprising by protesters and insurgents and
bloody crackdown by regime forces.
Annan's mission for a
diplomatic resolution coincided with an army assault on opposition
strongholds in the northwest. According to the Syrian Observatory for
Human Rights, 39 civilians, including 25 in Idlib province, were killed on
Saturday, along with 39 rebels and 20 government soldiers.
Sky
News correspondent Alex Rossi said graphic images of the bodies of women
and children discovered in the two separate districts of Homs had been
posted on the internet. He said the situation in others parts of Syria was
"equally depressing". According to activists, Syrian forces have been
taking over schools and hospitals in the northern city of Idlib to stop
Free Syrian Army fighters accessing medical care, he said.
"The
figures we are hearing from human rights organisations are that some 150
people have been killed over the last 48 hours, over the weekend - 61 of
them at least civilians," he said. "This was supposed to be a weekend
about diplomacy... but certainly no breakthrough, and it appears the
violence inside the country is simply getting worse."
There were
also clashes between armed rebels and regular soldiers on Sunday in the
central city of Hama, the nearby province of Homs, and in the Damascus
countryside, according to the Syrian Observatory for Human Rights. Rifts
among big powers have blocked any UN action to resolve the Syrian crisis,
with China and Russia firmly opposing any measure that might lead to a
Libya-style military intervention.
A new draft resolution on
Syria, currently being considered by the UN Security Council, is expected
to be discussed when US Secretary of State Hillary Clinton and Russian
foreign minister Sergei Lavrov meet in New York today for a special
meeting on Arab revolts. Two previous resolutions aimed at halting the
deadly civil conflict have been vetoed by Russia and China. Lavrov has
insisted his country is "not protecting any regime".
For WORLD News Follow us on Facebook, Twitter, Google+ and for news updates download our News App.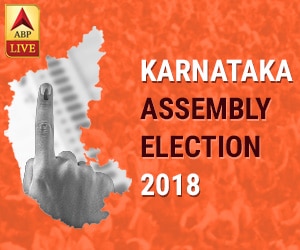 - - - - - - - - - Advertisement- - - - - - - - -