New  Delhi: 
In a historic move, Chinese lawmakers have passed constitutional changes that abolish term limits for the President of the country.
China's National People's Congress passed constitutional amendments including the removal of term limits on presidency, which allows President Xi Jinping to extend his rule indefinitely.



With 2,958 votes in support, two votes against and three abstentions, China has abolished its presidential term limit. It means President Xi Jinping could rule indefinitely.https://t.co/XbB7wjrl5a


— Twitter Moments (@TwitterMoments) March 11, 2018
Set for his second five-year term as President this month, 64-year-old Xi, the most powerful leader in recent decades heading the ruling Communist Party (CPC) and the military, will now be the first Chinese leader after the founder chairman Mao Zedong to remain in power lifelong.
The constitutional amendment removing the term limit for the President and the Vice President was approved with a two-thirds majority by about 3,000 deputies of the National People's Congress, official media reported.
Ahead of the vote by deputies in the NPC - regarded as the rubber stamp parliament for its routine endorsement of CPC proposals - the seven member Standing Committee - the top most body of the ruling Communist Party of China - unanimously approved the amendment to abolish the presidential term limits.
"Every one of us on the NPC Standing Committee approves and supports amending Constitution," Chairman of the NPC, Zhang Dejiang, said in his work report.
The amendment effectively ended the collective leadership system followed by the CPC to avert a dictatorship emerging in otherwise a one-party state akin to the era of Mao which witnessed the most brutal events like Cultural Revolution resulting in the killings of millions of people.
For WORLD News Follow us on Facebook, Twitter, Google+ and for news updates download our News App.
First Published:
11 Mar 2018 02:41 PM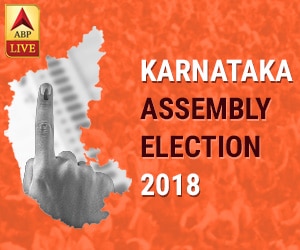 - - - - - - - - - Advertisement- - - - - - - - -