Washington: North Korea agreed to suspend nuclear weapons tests and
uranium enrichment and allow international inspectors to verify as well as
monitor activities at its main reactor as part of a deal that included an
American pledge to ship food aid to the impoverished nation.

Although
the Barack Obama administration called the steps "important, if
limited", they signalled a potential breakthrough in the impasse over
North Korea's nuclear weapons programme following the death late last
year of the country's leader, Kim Jong-il. He has since been replaced by
a son, Kim Jong-un, and US officials have been watching closely to see if
his rise to power would alter the country's behaviour.

Officially,
the Obama administration has refused to link food aid directly to progress
in talks, saying it would be decided purely on humanitarian grounds. But
the North Koreans insisted on the aid being part of any agreement, and the
US relented. North Korea also agreed on a moratorium on launches of
long-range missiles, which have in the past raised military tensions in
South Korea and Japan.

North Korea has agreed in the past to halt
its nuclear programme, only to back out and demand more concessions. The
statement in the North's official Korean Central News Agency appeared to
give the North wiggle room again this time, saying that it would carry out
the agreement "as long as talks proceed fruitfully".

Still,
North Korea's agreement to allow inspectors from the International
Atomic Energy Agency to return to the country appeared to be a significant
concession. For the relatively young and inexperienced Kim, the agreement
could be crucial to solidifying his hold on power and the backing of the
military. He needs to show in his early months in power that he is
improving people's lives after years of food shortages and a devastating
famine, and bringing in 240,000 tonnes of food aid from the US will surely
help.

The timing is also important for Kim as the country would
mark the 100-year anniversary of the birth of his grandfather, Kim
Il-sung, the nation's founder. Food aid is considered critical for the
North to be able to stage the celebration with the lavishness North
Koreans have come to expect when their leaders are feted.




-The New York Times





For WORLD News Follow us on Facebook, Twitter, Google+ and for news updates download our News App.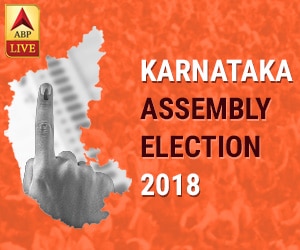 - - - - - - - - - Advertisement- - - - - - - - -