Uttar Pradesh: Asserting that the Bhartiya Janta Party (BJP) would form government in Uttar Pradesh with absolute majority, party president Amit Shah on Monday said "that Samajwadi Party has already kneeled down and accepted defeat by allying with Congress.


Amit Shah while lashing out at Congress-SP alliance said "if after showing your work to the people for five years, SP had to resort to an alliance with a party which has been its rival since always; and handed over 25% of its seats to the party; it clearly shows that SP was not confident about its victory




BJP supremo also hit out at people who have questioning PM Modi's extensive campaigning from Varanasi terming them as 'desperate'. Shah said, "PM Modi is an MP from Varanasi, hence campaigning from his own constituency makes a lot of sense". He also said that "people who are raising questions over the same have no idea about the elections




Amit Shah also claimed that in these assembly elections BJP would form Government in four out of five states, adding that the competition in Punjab is very strong and is a three-sided competition




Amit Shah also reiterated PMs' 'kabristan' comment and justified it saying that the PM said nothing and the demand was put forth considering the discrimination being done against a section of society


For UTTAR PRADESH News Follow us on Facebook, Twitter, Google+ and for news updates download our News App.
First Published:
07 Mar 2017 10:37 AM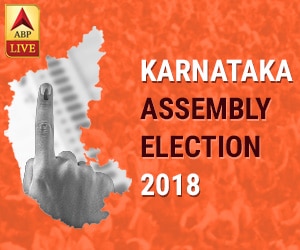 - - - - - - - - - Advertisement- - - - - - - - -