Uttar Pradesh: Uttar Pradesh assembly election results have come as a big blow to BSP supremo Mayawati, who in the first place was extremely certain about becoming a CM once again via Dalit and Muslim support. Behenji, who didn't seem to take the defeat well and gulp it down, was heard blaming the EVMs and Election Commission for "manipulated" counting of votes, as a result of which her party won only 18 seats.
The BSP leader after seeing the rousing trends called a press briefing, where she could be seen fuming and levying very serious charges against BJP, who swept the elections clean. While addressing the media Mayawati said, "EVM didn't accept any opposition vote. I am unable to digest that votes in Muslim-dominated areas have gone to BJP".
Muslim vote share:
Mayawati was expecting at least majority of Muslim and Dalit votes to go to her as BJP as general perception has been always treated as a hardliner towards Muslims. She also gave at least 100 seats to Muslim candidates, eyeing their votes. But, to Mayawati's surprise of 100 Muslim seats, around 72 have been won by Bhartiya Janta Party alone; which didn't give even a single seat to any Muslim candidate.
Mayawati, while crossing all limits of her furore claimed that the voting machines were manipulated, and demanded re-election with ballot papers. She said, "I openly challenge Amit Shah, if you believe you have won honestly, ask EC to conduct polls again through ballot paper". She also added that "If the same system of voting is organised in 2019 polls then democracy in this country won't exist".
Dalit Vote share:
Mayawati, who is herself a Dalit leader; was also hoping to get at least a fair number of Dalit seats, but to her surprise the BJP won around 83 of 100 Dalit seats as well.
Yadav vote share:
The number of Yadav votes bagged by BJP came as another major jolt to Mayawati. BJP won 39 of the 60 Yadav dominated seats. Mayawati was expecting, the Yadav votes over which Samajwadi Party had a strong hold to go to her after the infighting among the Mulayam family. Behenji had earlier said, "The family feud between Yadavs had divided their core Yadav vote, so the minority community must give their one-sided vote only to the Bahujan Samaj Party, which has a united Dalit base vote and is best placed to defeat the BJP."
For UTTAR PRADESH News Follow us on Facebook, Twitter, Google+ and for news updates download our News App.
First Published:
11 Mar 2017 04:42 PM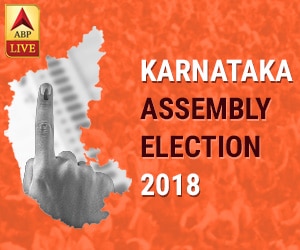 - - - - - - - - - Advertisement- - - - - - - - -