New Delhi:
 In northern Africa, Indore's software engineer declared himself the king of an unclaimed land. Known as Bir Tawil, this unclaimed land is a 2,060-square-km uninhabited area. The land is neither claimed by Egypt nor Sudan.
In his 6th November public Facebook
post
, he said I, Suyash Dixit, first of my name and the protector of the realm, declare myself as the king of "Kingdom of Dixit". I call myself, King Suyash First from today.
He also stated that he I traveled 319KM (to and fro) in far desert with no roads to claim Bir Tawil. He said that they found 2 places to put our flag. The first will be called the capital of KoD and other where we start our borders.
Image: Facebook
Suyash Dixit
His Facebook post also states that they are opening foreign investments and nationality applications.  Those who are interested should check the website:
https://kingdomofdixit.gov.best
Suyash Dixit declared his father to be the President of KoD while Suyog Dixit would be the acting Prime Minister and the Head of Military. His kingdom also got its own flag.
Last year Wendover Productions also uploaded a video about Bir Tawil –
A
story
run by the Guardian contradicts Dixit's claim as in June 2014, a 38-year-old Jeremiah Heaton had also claimed this land. His daughter, Emily, had once asked the father if she could ever be a real princess and after discovering the existence of Bir Tawil, the father claimed the land and made her the princess of Bir Twali.
In his Facebook post, he had declared "Bir Tawil shall be forever known as the Kingdom of North Sudan. The Kingdom is established as a sovereign monarchy with myself as the head of state; with Emily becoming an actual princess."
For INDIA News Follow us on Facebook, Twitter, Google+ and for news updates download our News App.
First Published:
15 Nov 2017 06:28 PM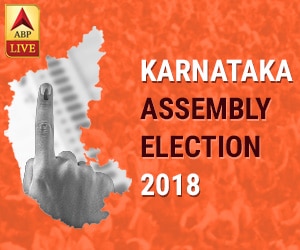 - - - - - - - - - Advertisement- - - - - - - - -