New Delhi
: Bigg Boss 11 contestant Bandagi Kalra and Puneesh Sharma are getting too close day by day. Housemates have also started calling them lovebirds. But Bandagi Kalra's real boyfriend Dennis Nagpal is not too happy with this. Few days ago, he announced his breakup with Bandagi Kalra on Instagram.
But you will be shocked to know that thing were very much serious between Dennis and Bandagi. They were planning to get married very soon.
While talking to TOI, Dennis revealed, "We were planning to get married soon. We were dating for 8 months and very serious about each other. We had informed our respective families about our relationship and they too were also happy. My dad had met her and was in awe of her because she is well-learned, smart and mature. Initially, my family was hesitant to let Bandagi participate in BB but I stood by her,"










He further said, "I was shocked by Bandagi's act when I realized what she was doing. Initially, I had an idea of how the two probably were faking their relationship to stay in the game but after following the show ,I am sure they aren't faking anymore. Vikas Gupta, too, had tried putting sense into Bandagi's mind. He was conscious of her image, I could see that but she just didn't want to listen. It clearly shows that she has fallen for Puneesh."




Bandagi's boyfriend also stated that he could see that Puneesh is manipulating Bandagi.
Talking about Bandagi's family's involvement, he said, "Her parents haven't bothered to even talk to me about this issue after I broke up with her. In fact, I read it somewhere that they have denied our relationship. I was shocked. They have called my relationship with Bandagi as a rumour. But I was in touch with her younger brother who is in his teens right now."
At the end, Dennis said that when one of them will get eliminated, Bandagi will surely get a reality check.
What you think? Is Bandagi just playing game or she has fallen for Puneesh?
Stay tuned for all Bigg Boss news and updates.
For TV News Follow us on Facebook, Twitter, Google+ and for news updates download our News App.
First Published:
24 Oct 2017 10:59 PM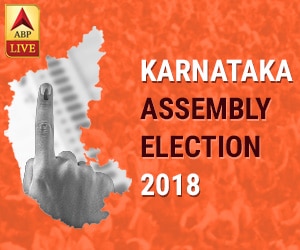 - - - - - - - - - Advertisement- - - - - - - - -