New Delhi: Bigg Boss 11 celebrity contestant Hina Khan has managed to become the target of social media trolls lately. From giving controversial statements to body-shaming co-contestants, Hina Khan has left no stone unturned for turning her own fans against her.
Bigg Boss is one such popular show which is followed by crores of Indians including celebrities too. Hina's counterparts in the TV industry who follow the show are now speaking up against the celebrity contestant. Sometimes for her ''double standards'' and sometimes for being an ''instigator'', Hina has been at the receiving end of these lashings.
TV industry's big names like Karan Patel, Kamya Punjabi, Gauahar Khan and Kishwer Merchantt are sternly criticising Hina. Let us show you how these celebrities reacted to Hina Khan.
Kishwer Merchant:
It had been two days in the house and Hina Khan had called Kishwer Merchant gross. She referred to the incident where Kishwer had spat in Rishabh Sinha's water. Kishwer then took to Twitter and lashed out against Hina Khan and said that it is not that she hasn't heard stories about Hina Khan when she was doing Yeh Rishta Kya Kehlata hai and when she was doing Khatron Ke Khilaadi. She went on to say that let house push a little and then she will watch Hina Khan. As for herself she came out with lot of love and that is what matters. She had apologised to Rishabh for her act and things are "super" between them. Her growth from bad to good is what is important. She ended with "all the best Hina , keeping a watch on you". After this Kishwer has taken on every hateful tweet by Hina fans with great courage.
Gauhar Khan:
Ex Bigg Boss contestant Gauhar Khan has also been critical about Hina and her statements.



Ek ladki ki izzat ke liye Jung..Aur doosri ladki ki koi izzat nahi ??It's ok to discuss a girls conduct with others n judge? Kapde phaad ke kaam milega??Not suggestive?? Not derogatory?? Hmm yaar values ho toh sabke liye ek jaise ho!! Varna galat Sab hain!!


— Gauahar Khan (@GAUAHAR_KHAN) November 9, 2017
Gauhar posted this to support Arshi when Hina Khan slut-shaming ARshi for tearing her clothes. 

See the heart!!!! It's real!!! #arshi rocks ..🌟 pic.twitter.com/RXfbm7A8IX

— Gauahar Khan (@GAUAHAR_KHAN) November 15, 2017

Sayantani Manisha:
The actress of Naamkaran, generally steers clear of controversy but she could not take it when Shilpa Shinde was body-shamed in the show. She took to Twitter and lashed out against the wrong-doers. She was also infuriated when Hina shames co-contestant Arshi Khan.



A sad task #BB11  !' It's built to disrespect a woman n our so called lady of the hour @eyehinakhan who has posts on social media of her workouts revealing her abs points out dat #arshi does push ups with men ! This girl can really stoop n how! Even in a task show some sense!


— Sayantani Manisha (@sayantani0609) November 21, 2017

#BB11 its not bout supportin any particular person ,but bout not supportin a grave concern like #bodyshamin..hv written b4 also it's jus not bout respectin a woman it's bout respectin u human..So to evry1 who support #priyanksharma n group der is no justification 4 wht he said

— Sayantani Manisha (@sayantani0609) November 24, 2017

Karan Patel:
Karan has always been vocal in criticising Hina Khan. He also got in a spat with Hina Khan's boyfriend Rocky Jaiswal recently, but Karan continues speaking his mind. check out his tweets.



Agree with you @KishwerM .... pehle jiski burai karne mein busy ho ke breakfast ke liye late hue, ussi ko phir bola mera nashta kyu nahi banaya aur phir apne poonch ke dono hisse yani Priyank aur Luv ko jama kar ke ro dena .. 😂😂 aare humko andha samjha hai kya ? 😂 https://t.co/bDcUMbMndb


— Karan Patel (@TheKaranPatel) November 24, 2017

Woh jo mohotarma hai #BigBoss11 ke ghar mein jo baat baat mein #ThankYouGod aalaapti hai, jo aaj hajaam bani hai, koi unse pls pooch ke bataye ki #YehGhatiyapanKyaKehlataHai 😂😂. #KitnaGandaKhelKhelogiMadam #Sick #Sadistic #Disgrace .. #BholiSuratGandiNeeyat ..! #FakeToTheSoul .

— Karan Patel (@TheKaranPatel) November 24, 2017




Ok the most #Important rule that I #Strictly believe in, is that no matter what, i think we should keep all our views that we put forth #Clean and #NonAbusive and I DO NOT WISH FOR ANYONE TO CROSS THE LINE OF DIGNITY BY USING ABUSIVE LANGUAGE FOR A WOMAN. #AbusingIsNotSarcasm 🙏.


— Karan Patel (@TheKaranPatel) November 25, 2017

😂 not even once in any of my tweets about #BiggBoss11 have i mentioned the concerned contestants name, i jus stated that persons traits with a few hashtags and that particular contestant's fans guessed the name bang on. 😂. Bt 👏 for their loyalty. #YehGuessWorkKyaKehlataHai 😂

— Karan Patel (@TheKaranPatel) November 26, 2017




Ok guys get ready to troll me on this but this was important to share. Someone made this edit and im jus putting it forth for everyone to see. #ReadyForYourFrustratedReplies 😂😂 pic.twitter.com/NAuelbv5Wq


— Karan Patel (@TheKaranPatel) November 26, 2017

What u see here are #Facts and are not #Disrespect to Anyone. And for those over educated illetrates, what u see here is called #TheTruth and #NotTrolling so just because u dont have a strong comeback dont make it an issue about Respect. ... pic.twitter.com/WgsVNDP8eT

— Karan Patel (@TheKaranPatel) November 26, 2017




Shhhhhh ... Keep it quiet @isalilsand ... someone's fans and supporters still think that their favourite is an honest and clean contestant ...! 😉😂 https://t.co/QcEFnCzksB


— Karan Patel (@TheKaranPatel) November 26, 2017
Karan also shared these videos to prove his point.
Kamya Punjabi:
The ex Bigg Boss contestant too didn't keep quiet about Hina Khan. This is what she posted.

Oops 🤐 HASHTAG GRACE 🤣 by the way did she say "mere jaisa bann ke dikhao pehle" bhai kaun banna chahta hai aisa ??? Chalo chalo haath uthao 😀 @ColorsTV #BB11 @lostboy54 @eyehinakhan @shilpashindee @ArshiKhan_real @Arshikhan_fc @lost_boy23 @11_Bigboss https://t.co/cNxT8Vjq0e

— Kamya Punjabi (@iamkamyapunjabi) November 26, 2017

For TV News Follow us on Facebook, Twitter, Google+ and for news updates download our News App.
First Published:
27 Nov 2017 09:15 PM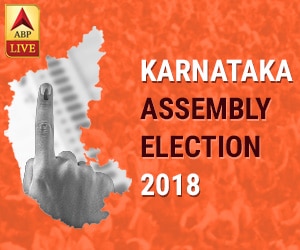 - - - - - - - - - Advertisement- - - - - - - - -