New Delhi:
Bigg Boss 11 contestant Priyank Sharma, is not what viewers thought him to be. Everyone had this prediction that he will win the hearts with cute smile and charming personality. But, his dark secrets have been revealed in Colors TV show Bigg Boss 11, and to be honest, it has ruined his Splitsvilla girlfriend Divya Agarwal's life.
Few days ago, fans of Divya and Priyank were relieved that latter talked about Divya on the show. But well, in that conversation he didn't say that he is in relationship with Divya. He said that Divya was her connection in the show.
Actress and Model Divya watched the clips and has now broke up with Priyank Sharma and this time it is final. In an statement given to IBT, Divya said, "Priyank is a nice guy and a lovely person to be with but I cannot adjust with such a person anymore. I cannot see myself getting hurt anymore. After today's episode, I am fed up. I am a little orthodox but this is not fair. I feel cheated and I would like to end this right now."








Actually Divya watched a clipping on Voot with title, 'Priyank and his girlfriends' but was majorly hurt after she watched Thursday's episode in which Priyank and Benafsha had an intimate conversation about their friendship.
She further said, "Priyank made it clear that he's jealous of Luv because he is close to Benaf. I mean what more could I say here. Benaf said in the episode: "I am sure my love and your love outside will understand that ye sirf dosti hai"..... to which Priyank said: "I am not so sure, to be very honest" --- which clearly means Priyank knows that I won't be comfortable about this, yet he is participating in such conversations and asking Benaf 'What do we call our relation and what not!"
Divya Agarwal met Priyank Sharma on MTV show 'Splitsvilla', which is hosted by Rannvijay Singh and Sunny Leone.
Clearly giving out a loud message to the Priyank and his fans, Divya said, "As a girlfriend, I want to ask every girl whoever is watching Bigg Boss whether they would be comfortable watching their boyfriend like this. My parents are watching this show every day and when I tried defending they gave me an example of Vikas Gupta and Hiten - how are they behaving with girls, nobody's being touchy or cozy. Varun still might be waiting to speak to Benaf but I am not bothered anymore. I am tired of defending and I give up. My Instagram posts are to revive the feeling and the time I spent with him. But the Priyank I fell in love with was different and I am glad he chose Bigg Boss, I saw his true colors."






Sad, that there is no 'DivYank' now.
Is Priyank really having feelings for Benafsha Soonawalla or it is his game plan?
Stay tuned for all Bigg Boss news and updates.
For TV News Follow us on Facebook, Twitter, Google+ and for news updates download our News App.
First Published:
10 Nov 2017 03:24 PM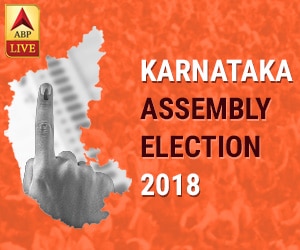 - - - - - - - - - Advertisement- - - - - - - - -