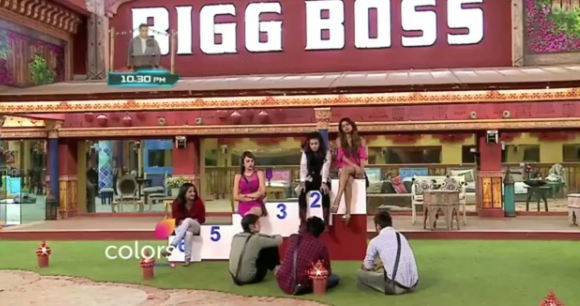 Image Courtesy - Instagram/Biggboss.season.10
New Delhi: Countdown for the 28th January, i.e., finale of the Colors TV show Bigg Boss 10 has started. Contestants were given the task of ranking themselves with a mutual discussion.
So on that basis, they ranked themselves on the basis of popularity and performance in the house. So the result of the ranking tasks were shocking with Lopamudra Raut at 1st position and Bani J at 2nd position. Nitibha was at 3rd position, Manveer Gurjar at 4th position and Manu Punjabi at 5th position. Monalisa Antra got the 6th position.
Although Manveer and other housemates disagreed to the fact that Lopa should be at number 1 position.
Housemates were unaware of the fact that this has been done for the 'Ticket To Finale'. After all this, Two cages were brought in the garden area and can you guess which two contestants got the chance to go out and seek votes live from the audience?
Well, Lopamudra Raut and Bani J will get to go out and seek the votes. They will go to Inorbit Mall in Vashi, Mumbai.
This definitely a good news for all the Bani and Lopa fans but we will have to see now who will the ticket to finale out of both.