There is a high possibility of David Warner's fate ending up like former England batsman Kevin Pietersen after Cricket Australia found out that the idea of ball-tampering actually emerged first in Warner's head.
Warner has been tight-lipped about the whole tampering incident but there has been a significant change in his behaviour over the past few days, so much so that his teammates now want him out of the Australian side. The same thing transpired with Pietersen when he had a major fall out with then England captain Andrew Strauss and rest of the players, prompting the right-hander to call an untimely retirement from international cricket.
Some Australian players want a "rogue" David Warner out of the team hotel in South Africa.
According to foxsports.au, several of Warner's furious teammates have asked Cricket Australia bosses to have the batsman removed from the team hotel, warning there could be an "incident" between Warner and angry players if he remains.
Warner has also removed himself from a WhatsApp group comprising Australian players, with one source saying he has "gone rogue" since the ball tampering saga broke.
It's believed several players in the Australian team were not aware of the tampering plot until damning footage of Cameron Bancroft scrubbing the ball with yellow tape appeared on the big screen at the ground.
As Cricket Australia started its own investigation into the scandal, Warner was apparently drinking at the team hotel. Media reports said Warner spilled champagne at the bar of the hotel while parting with his friends and angry teammates now want the southpaw removed from the team hotel.
According to reports, Warner might be banned for 12 months by Cricket Australia, which is currently investigating the ball-tampering issue that has plunged the game into crisis.
Opener Matthew Renshaw, meanwhile, has been summoned to join the under-siege Australian team as a replacement for Warner ahead of Friday's final Test against South Africa.
Warner's participation in IPL is also in doubt as the 31-year-old might be left out by his franchise Sunrisers Hyderabad, who are currently waiting for Cricket Australia's decision before taking a call on his future.
Earlier, Australia's prime minister called for an end to sledging in cricket, saying it was "right out of control" as he urged the sport to clean up its image amid a ball-tampering scandal.
Malcolm Turnbull described the cheating crisis in which captain Steve Smith admitted to masterminding a plot to change the ball's condition during the third Test against South Africa on Saturday as a "shocking affront to Australia".
Smith, Cameon Bancroft and Warner are believed to be the main conspirators of the scandal.
For SPORTS News Follow us on Facebook, Twitter, Google+ and for news updates download our News App.
First Published:
27 Mar 2018 09:30 PM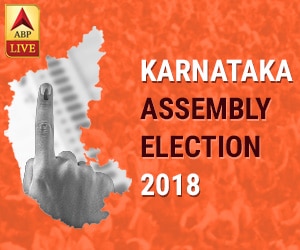 - - - - - - - - - Advertisement- - - - - - - - -