Melbourne:
Win was the only option the Sri Lankans had on Friday. They managed to put
up 238 on the board and so the target for the Australians, playing at
home, was not at all steep.




The job became tougher for the Lankans when two of their bowlers —
Thisara Perera and Angelo Mathews — got injured and were unable to bowl
during the Aussie chase. Mathews could bowl four overs while Perera
managed just five deliveries.




But still the islanders emerged victorious on Friday, by nine runs, and
thereby eliminated India from the ODI tri-series. No doubt then that
Mahela Jayawardene, at the post-match presentation ceremony, had words of
praise for his boys for showing a "lot of character".




The following are excerpts:
Mahela Jayawardene: The boys
showed character (to bounce back after the defeat to India). We discussed
in the team meeting that we have to do it for the fans. We have got
fantastic support here, it's like playing in Sri Lanka. We lifted our game
for the fans. I'm sure the crowd will follow us now... I think the massive
support pushed us in the last few overs.




When the chips are down, you need to lift your game. Kumar (Sangakkara)
batted brilliantly after we lost a few wickets... Chandimal was fantastic
too. Every batsman in the side chipped in with useful contributions.




But I think the bowlers were terrific today (Friday)… After the way they
were mauled by the Indians in our last game, they made a good comeback. I
am proud of them.




Malinga's a class act and he's got a lot of confidence in him. He doesn't
leave anything out there, he gives everything. That day (against India) it
wasn't quite enough, Virat (Kohli) had a great knock. Today he came back
strongly... And not just him — Nuwan (Kulasekara), Rangana (Herath)...
Everybody. Especially when we had two bowlers down, the guys that were
there, picked themselves up and created opportunities. I can't praise them
enough for their effort.




Hopefully, Angelo (Mathew)'s injury is not too serious. He bowled and then
went off with a slight strain. About Thisara (Perera), I'm not sure
exactly how bad the situation is. Maharoof, they're saying he can probably
play in the first final. If not, we'll have to try to see the flight
details and bring a couple of guys to Brisbane.




It is a tough job but I am enjoying the captaincy. At the end of the day,
it is the team which plays for the captain. And Kumar is helping me from
behind the wicket.




Shane Watson: A brilliant game of cricket... Unfortunately, we lost
quite a few wickets in the middle overs… But then, you never knew who
was going to win. The fans certainly enjoyed the game.




David Hussey batted beautifully. If you had given him another chance, he
would have probably won the game for us... He's been absolutely brilliant
throughout this whole summer. We just needed one guy to stick with him for
that little bit longer (on Friday), because for him to even give us a
chance like he did to win the game showed the quality of his innings.




Throughout the whole series so far, Dan (Christian) has done some great
things with both bat and ball. Up at the Gabba against India (his batting)
was pretty special to watch, and then tonight, to get five wickets in a
one-day International is a pretty hard task, only being able to bowl ten
overs.




I think we should be able to chase this kind of totals. If we had enough
wickets towards the end, we could have got the total.




Sri Lanka are playing good cricket so we know that we have to do a lot of
hard work before the finals.




Michael will be fit, which is great for a number of reasons. To have our
captain back and also for me to hand the reins back is great. I've enjoyed
it (captaincy) but it's nice to be able to have him back.




Dinesh Chandimal (MoM): I did the basics right... I am loving it
here. I am definitely happy with the performance of the team. Our bowlers
have really bowled well. We have done well against Australia in this
series and, hopefully, we will be able to maintain that consistency in the
finals.




Everyday, I am learning something or the other from the seniors... I am
always trying to use their advice in my game.




- The Telegraph, Calcutta





For SPORTS News Follow us on Facebook, Twitter, Google+ and for news updates download our News App.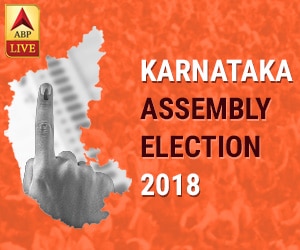 - - - - - - - - - Advertisement- - - - - - - - -