After almost the entire cricketing world went against the Australian cricket team, holding Steve Smith as the kingpin, the Australian captain finally found some support, that too from unexpected quarters. Former India fast bowler Ashish Nehra felt decided to throw his weight behind Smith and Warner stating that curtains should be drawn on the matter with immediate effect.
Smith has been suspended for a Test and docked 100 percent of his match fee by ICC for instigating Cameron Bancroft to tamper the ball with a sandpaper during the third day of the third Test against South Africa in Cape Town.
Since Smith spoke about the leadership group's role in the controversy, David Warner too could also face possible sanctions from Cricket Australia.
"I know what they did was wrong. But if we think that this is the first time that ball tampering is happening, then that is also wrong. But the best part is they admitted their mistake and ICC has sanctioned them. Obviously, we don't know what Cricket Australia will do but if they don't play, it will be a huge setback for Rajasthan Royals and Sunrisers Hyderabad. They are quality players and it will be sad if they miss out on IPL," Nehra told reporters, here.
When asked whether bowlers should get some leeway as reverse swing is a difficult art, he gave an inimitable reply.
"Yes, it's an art but then stealing is also an art. Would you put a thief in jail or praise him. Reverse swing is an art but ball tampering is dishonesty. And there are ways to prepare a ball for reverse swing without tampering," Nehra, who is one of India's finest exponents of swing bowling, said during an announcement of HP as the principal sponsors of RCB.
"Also this is a phenomena, you will find mainly in Test cricket as in T20 and ODIs, it's difficult to reverse the white ball. In ODIs, two new white balls are used, so chances are really less. It's only in Test cricket which is played for a considerable amount of time that teams want their bowlers to try reverse swing.
"Now conditions also play a huge role in reverse swing. If conditions are dry and pitch abrasive, the ball will in any case reverse. For example at the Feroz Shah Kotla, even a Ranji team will get the SG Test to reverse within 10 overs," Nehra explained.
Nehra however didn't give a clear answer on whether the current batch of Australian cricketers are not as popular as some of the earlier generations.
"Smith and Warner are typical Aussie players. I find no difference with earlier generations. Australians compete hard and these two are no exception," Nehra said.
Coming to the IPL, his role is more of a man-management rather than coaching, said the former left-arm fast bowler.
"Coaching is required at the U-16 and U-19 levels. At the IPL level, you need to be a good man-manager. Like Chinnaswamy is a small ground where a target of 180 might not be safe. My job is to give inputs to the likes of Yuzvendra Chahal and Navdeep Saini in order to ensure that they know what lines to bowl in particular situations," he added.
Asked to compare Mahendra Singh Dhoni and Virat Kohli's style of captaincy, Nehra said: "Both are different but both give more than hundred percent. Dhoni will come across as calm and Virat might be animated but whatever works for them."
For SPORTS News Follow us on Facebook, Twitter, Google+ and for news updates download our News App.
First Published:
26 Mar 2018 06:30 PM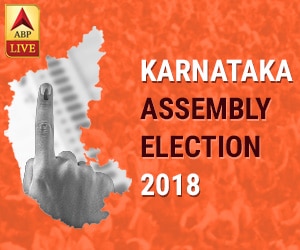 - - - - - - - - - Advertisement- - - - - - - - -