Mohit who?
This question was first asked two years back when Gautam Gambhir vouched for his inclusion into the Delhi Ranji squad. The baffled selectors quickly tried to google in his name, and realized that Mohit Ahlawat was a Panipat boy, son of a truck driver who practices his skills at LB Shastri Academy--- where Gambhir also trains regularly. The proposal was met with a stiff no-no, but Gambhir had his way. But a string of failures meant Mohit was quickly on his way out as well after three games.
Mohit who?
Today the answer to this question is --- the first man to score 300 in a T20 game, a feat that even the likes of Chris Gayle, Brendon MCullum, AB DeVilliers or even superman Virat Kohli hasn't been able to do. Mohit, representing Maavi XI --- a makeshift professional club --- scored unbeaten 300 in just 72 balls, with a record 39 sixes and 14 boundaries. And he raced from 250 to 300 in the last two overs against Friends XI in Lalita Park, a decent-sized ground in East Delhi, famous for hosting of T20 tournaments throughout the year. For record sake, his side scored 416 in the 20 overs.
The 21-year old Mohit is still sinking in to this exemplary show of power-hitting. "I have to believe that I have done this," he smiles. "I hope Gauti bhaiyya takes note of this," he says. Mohit want to repay the faith Gambhir had in him, and is begging for a second chance to prove his worth, and would be delighted if it comes through Kolkata Knight Riders or any other IPL side. "Yes, I have put my name in IPL auction but I am not sure if this knock will help make people notice me. I am eager to prove my worth," he says.
Mohit, who went into open the innings and carried his bat through, didn't have any record in his mind till one of his team mates came running and told that he's inching towards a double century. "The attack was good but after seeing off the new ball, I decided to just bat aggressively and was really timing the ball well. I saw the scoreboard, and I was nearing my 200 with five overs to go, so I decided to go for the kill. I reached 250 with just two overs to go, I told my partner, let me try if I can make 300, and I got 30 off the last over," he says.
Mohit hasn't forgotten what all was spoken about him when he was fast-tracked into the Delhi side and is patiently waiting to work his way back into the team. "Obviously, it was unnatural for anyone to be included straight into the Ranji team like I came and I allowed people to talk more because I didn't perform. If I had scored, things would have been different," he says.
Mohit has done something different on Tuesday, and perhaps the question of Mohit Who was settled forever -- In the record books.
Written by GS Vivek, Associate Editor (sports), ABP News
For CRICKET News Follow us on Facebook, Twitter, Google+ and for news updates download our News App.
First Published:
07 Feb 2017 05:20 PM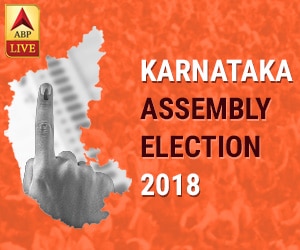 - - - - - - - - - Advertisement- - - - - - - - -