What a great batting performance by India! They were staring down the barrel at one stage after their openers had provided an excellent platform. After losing Kohli, Rahane and Nair cheaply, the 191-run partnership between Pujara and Saha saved the day for the home team. The former played a herculean knock while the wicketkeeper batsman once again quietly hit a century when the chips were down.
That's it! India declare innings on 630, lead Australia by 152 runs
India 564/8.
Jadeja 27, Umesh 4
Steve O'Keefe to Wriddhiman Saha,
OUT! Saha departs after playing a top knock. O'Keefe serves a flighted full ball around leg, Saha makes room, advances down the track and tries to go inside-out over covers. But he fails to middle it and ends up handing a straightforward catch to Maxwell at short cover. The Indian wicketkeeper walks back amidst a big cheer from the crowd. India lead by 90 runs!
Nathan Lyon to Cheteshwar Pujara,
OUT! The marathon innings comes to an end and it was an uncharacteristic shot. He was playing to the situation and sacrificed his wicket. Lyon bowled a shortish delivery, Che goes to nudge it over mid-wicket but doesn't get the shot right. Maxwell cups it easily at that position. And Cheteshwar Pujara has to depart. He does and to a standing ovation. Good gesture from the Aussies as they shake his hands.
You simply can't tire of watching him bat.
Pujara scores his third double ton
and none ore patient than this one.
100 for Saha! his second in Test match cricket. 
DAY 4 SESSION 3
Yet another fantastic session for India! Cheteshwar Pujara and Wriddhiman Saha continued to frustrate the Australian bowlers. They had answers to all the questions asked by the visiting team and are nearing their individual milestones now. India are in the lead by 52 runs and would hope that the current pair keeps on rolling. Australia are looking completely out of sorts and are waiting for things to happen. Let's see how the last session goes.
Another session where India have not lost a wicket!
India 503/6 (Pujara 190, Saha 99) at Tea on Day 4, lead Australia by 52 runs
India: 501/6.
Pujara 190, Saha 98
India: 467/6.
Pujara 177, Saha 76
Pat Cummins to Cheteshwar Pujara,
Wrong line, on a good length and sliding down the leg side, Pujara nudges it through backward square leg for a run. INDIA ARE IN THE LEAD!
India: 440/6.
Pujara 165, Saha 63
DAY 4, SESSION 2
Marvelous session for India! The whole of Indian team is out near the gallery of the dressing room to applaud Cheteshwar Pujara and Wriddhiman Saha. Shows how terrific they both were in the first session, truly phenomenal. They did what the hosts must have planned, bat the whole session without losing any wicket. The home side's deficit is now only 16 and they should ideally wipe it out and look to accelerate from there. The morale of Australia has understandably dropped and they desperately need some inspiration. The luck too was not with them as two chances that their bowlers created were overturned after the use of DRS. Join us in a bit for the second session.
India 435/6 (Pujara 164*, Saha 59*) at lunch on Day 4, trail Australia by 16 runs
What a knock from Saha, his fifth Test fifty.
Can this man do any wrong? Another daddy hundred for Pujara, gets to 150. India now only 48 runs behind Australia
India: 403/6.
Pujara 150, Saha 41
India: 375/6.
Pujara 137, Saha 26
Pat Cummins to Wriddhiman Saha,
FOUR! Take that for a reply. Cummins over pitches it a shade, outside off, Saha leans into the drive and thumps it through covers for a boundary.
Pat Cummins to Wriddhiman Saha,
NOT OUT! It's missing leg. Good use of the review by India. Cummins hurls in a length ball around off and gets it to tail back into the batsman. Saha with limited footwork tries playing across the line but misses and is hit on the pads. They appeal and the finger goes up. Saha walks up to his partner and after a little conversation, he opts for the DRS. The replays show that it's going down and Saha can continue to bat.
India: 360/6.
Pujara 130, Saha 18
Pitch report - Reckons that the wicket hasn't really changed much, the cracks too won't widen anyone. Opines that the deck has kept itself very well for the last three days. Points to a back of a length area and says how Cummins bowled there. Reckons there is an opening up outside the off stump from one end. Says that the pitch hasn't kept as bad as predictions, yes the odd ball has kept low but otherwise it has been fine.
It is crucial for the hosts to cancel out the deficit as soon as possible. The weather is overcast, but it remains to be seen whether that impacts any passage of the game. Either sides would hope that it doesn't as they would be raring to take field. Another exciting day of cricket awaits us in this series. Stay with us to see what unfolds....
Hello and welcome to the coverage of the fourth day of the third Test between India and Australia. Cheteshwar Pujara stood in Australia's way, worked hard for a century and still is at the crease. On the other side, Pat Cummins ensured, on a pitch that hasn't assisted the bowlers, that Aussies still have a chance in this match. A lot on stakes on day 4 as the deck now has started to reverse and might start to spin.
For SPORTS News Follow us on Facebook, Twitter, Google+ and for news updates download our News App.
First Published:
19 Mar 2017 09:23 AM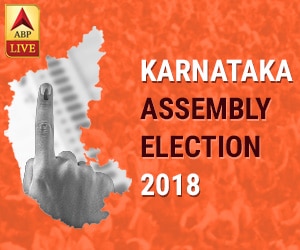 - - - - - - - - - Advertisement- - - - - - - - -