#WICKET  
Josh Hazlewood to Karun Nair, OUT! ABSOLUTE RIPPER! Hazlewood comes wide of the crease and angles in a full ball outside off, tails in sharply to sneak between bat and pad to make a mess of the furniture behind him. Hazlewood is pumped up and why not? The short ball off the previous delivery had probably kept Karun back in the crease. Beautifully set up.
11th Test ton for Pujara.
He has to carry on if India wants to get anywhere near Australia's first innings total.
India 276/4
. Pujara 95, Karun 0
Pat Cummins to Ajinkya Rahane,
OUT! A poor shot attempted by Ajinkya Rahane and he has paid a big price for it. Cummins delivers a short ball outside off, Rahane tries to play the upper cut but ends up getting a faint tickle to the keeper. Wade catches the ball, they appeal and the finger goes up. A dejected Rahane walks back. India losing the plot, they still trail by 175 runs.
Pat Cummins to Virat Kohli,
OUT! Edged and gone! Another failure in the series for Virat Kohli. Cummins hunts down the big fish. He serves a full length ball just around off and gets it to nip away a shade, Kohli without any footwork has a tame push inside the line and nicks it straight into the hands of Steven Smith at second slip. New ball does the trick for Australia.
Pujara gets to his 15th Test fifty with a superb off drive for four.
India 197/2
. Oujara 44, Kohli 0
The second session of day 3 is about to begin. The Australian players are naturally pumped up, read Murali Vijay, and are taking their positions in the field. Virat Kohli will finally take the field and will be the new man in. Steve O'Keefe will finish his remaining over.
DAY 3 SESSION 2
---
Murali Vijay's wicket will be the talking point of the session now. Having said that, ask India if they would have been happy with losing only one wicket and scoring 70 odd runs and they would have nodded in affirmative. Join us in a bit for the post-lunch session. Expect a lot as Virat Kohli will come out to bat.
One ball which might have changed the mood in either of the dressing rooms. India, despite controlling it will be unhappy. Australia, on the other hand, must be chuckling after what happened on the last ball of the session. The hosts scored 73 runs at 2.38 but they frustrated the visitors throughout. A flurry of appeals were rightly turned down and the lack of reviews might have left the Aussies thwarted.
India 193 for 2 at Lunch on Day 3
Steve O'Keefe to Murali Vijay,
OUT! Murali Vijay, what have you done? I will call that a brain fade. Tossed up around leg, Vijay comes down the track to flick but misses. Wade completes the regulation stumping. A disgruntled Vijay and Indian dressing room cannot believe what has happened. That is a very poor selection of shot from MV who was playing tremendously well. That is lunch on day 3.
India 165/1
. Vijay 70, Pujara 26
Steve O'Keefe to Murali Vijay,
Tosses this one outside off, Vijay pushes it through covers and runs one. A fine innings from the opener in his 50th Test.
India 128/1
. Vijay 48, Pujara 12
Steve O'Keefe to Murali Vijay,
SIX! Vijay shows some intent straightaway. Flights this delivery around off, Vijay dances down the ground and goes downtown. He played a similar shot against England in Mumbai!
India 120/1
, Vijay 42, Pujara 10
It's time to get going. The players are on the field. Murali Vijay and Cheteshwar Pujara walk out to the centre. News from the Indian dressing room is that VIRAT KOHLI IS PADDED UP. Really good news for the home fans. Steven Smith tosses the ball to Josh Hazlewood, who will kick off proceedings.
Pitch report - The cracks have started to open and batting is going to get hard, opines Sunil Gavaskar. Jadeja was effective yesterday after bowling in the rough and Steve O'Keefe too can exploit that area of the pitch.
Hello and welcome to the third day of the third Test between India and Australia. The hosts have got what they just would have wanted, a solid start. Though they would be disheartened to lose KL Rahul's wicket, the experienced pair of Murali Vijay and Cheteshwar Pujara is at the crease. The home side's aim would be to bat out the whole day as Umesh Yadav pointed out yesterday that each session averages almost 100. Steven Smith's side, on the other hand, will try to make early inroads to put pressure on the hosts. Can India build on the solid platform or will Australia swing the pendulum into their side? Stay with us to find out......
For SPORTS News Follow us on Facebook, Twitter, Google+ and for news updates download our News App.
First Published:
18 Mar 2017 09:41 AM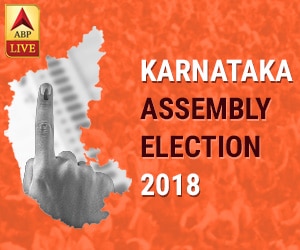 - - - - - - - - - Advertisement- - - - - - - - -