The improbable has happened. Australia have managed to bat out the whole day and no it wasn't Steven Smith who led from the front. But Shaun Marsh and Peter Handscomb who stitched together a 124-run stand and played almost 62 overs. A brilliant effort from the visitors. It is the first time that a visiting team has batted out for a draw after being behind in the first innings in India since 2010-11.
Oh, the calmness this pair showed after losing their captain was tremendous. Darren Lehmann pointed out yesterday that batting against the odd ball would be considerably easy and India struggled with the old cherry. 29 overs and six wickets. The tale of the last session would be exhilarating. Join us in a bit to find out what happens.
Resilient batting was the need of the hour and that is what Australia produced and hence the trail is down to only three runs. Shaun Marsh and Peter Handscomb played out an entire session, and it a draw seems highly probable. Steven Smith is out at the and clapping. Hell, the whole Australian management is out there.
A very important session goes Australia's way.
Australia 149/4 (Marsh 38, Handscomb 44) at tea on Day 5, trail India by 3 runs.
Australia 131/4

. 
Marsh 29, Handscomb 35
Australia 106/4

. 
Marsh 27, Handscomb 12
Australia 97/4

. 
Marsh 23, Handscomb 8
DAY 5, SESSION 2
Ravindra Jadeja was being himself, very accurate! Steven Smith looked confident during his stay at the crease but a rare misjudgement from the Australian captain cost him his wicket and Jadeja's accuracy paid rich dividends. The Australians controlled the first hour but India roared back in the second. Shaun Marsh was very active and looked solid. Can he continue the same in the next session? Only time will tell. Join us in a bit for the post-lunch session.
In Test cricket, everything matters. A change of ball or even an altercation could change the game. That is what happened today. Matt Renshaw pulling out of a delivery when Ishant Sharma was in his bowling stride made the latter angry, and it was enough for the pacer. He steamed in on the fourth ball of that over, trapped his man LBW and exuberant celebrations followed.
Australia 83/4 (Smith 21, Jadeja 3/22) at lunch on Day 5, trailing India by 69 runs.
Australia 65/4

. 
Marsh 6, Handscomb 0
Ishant Sharma is in the middle of a great spell here, working up good pace and keeping the batsman on his toes.
Ravindra Jadeja to Steven Smith,
OUT! Sound of timber and the crowd erupts. The Ranchi crowd has gone bonkers. It's a massive blow to Australia. Jadeja is up and running in celebration. He landed a full ball just around leg on the rough. Smith takes his front leg forward a bit and thinks he has covered the spin. But to his disappointment, the ball curls away and goes on to uproot the off stump. The Indian players know the importance of this wicket and are celebrating big time. Smith walks back dejected.
Ishant Sharma to Matt Renshaw,
OUT! Renshaw is trapped in front and Ishant is all pumped up. He has won this battle and is mobbed by his teammates. Finally a wicket this morning for India. Smart bowling by Sharma, bowls a couple of short ones and this time hurls in a full length ball on off. Angling in and staying low, Renshaw gets forward to defend but misses and is hit on the front pad. Ishant roars in appeal and the umpire raises his finger. Matt has a chat with his skipper and decides not to take the DRS. The umpire quickly checks for the no ball but Ishant is fine with his landing. The banter seems to have put Renshaw off. Australia trail by 93 runs.
Australia 59/2.
Renshaw 15, Smith 21
Australia 40/2.
Renshaw 12, Smith 11
Australia 32/2.
Renshaw 9, Smith 6
Australia 23/2
, trail India by 129 runs
Pitch report - Australia look under pressure after losing two wickets. There's a lot of rough outside the off stump for left-handers, which will be a problem. Even right-handers might have issues given how Nathan Lyon got out. Jadeja and Ashwin both could exploit that region. The pacers should bowl stump to stump as the odd ball is keeping low.
The match is tilted in hosts' favour. It would take an extraordinary effort from the Aussies to survive the day. Steven Smith will need strong support from his batsmen as he alone cannot save the game for his side. The home side have almost been invincible on slow turners during the home season. Will that pattern continue or we are about to see something from the visitors? Stay with us to find out.
Hello and welcome to the coverage of the fifth day of the third Test between India and Australia. A fifth day pitch in India and all the talks are about Ravindra Jadeja and not Ravichandran Ashwin. Such is the rough outside the off stump that experts have declared the former as the danger man. The Australian southpaws would have to adjust very well to him, taking middle and off stump guard could be useful. Just how Indian right-handers (especially Ajinkya Rahane) changed their technique against Nathan Lyon in Bengaluru's second innings.
DAY 5, SESSION 1
For SPORTS News Follow us on Facebook, Twitter, Google+ and for news updates download our News App.
First Published:
20 Mar 2017 09:24 AM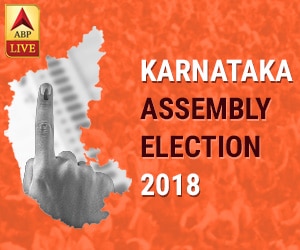 - - - - - - - - - Advertisement- - - - - - - - -