New Delhi:
India's chief hockey coach Michael Nobbs said that the boys will go all
out for a win against Poland in their last pool match on Friday even when
a draw is enough to book a place in the final of the 2012 London Olympics
men qualifiers at the Major Dhyan Chand National Stadium.

India
are sitting top of the table with 12 points and have a goal difference of
26 having scored 32 goals in four matches. Poland and France are on nine
each but the Polish team is are second on the basis of better goal
difference. Canada are fourth with six points.

India also face
the prospect of facing Canada in the final if the Canadians manage a win
against France. Canada have a better goal difference than Poland and
France. Asked if India would play for a draw to avoid facing Canada in the
final, Nobbs said: "We are preparing for the Olympics we have to play
every team. We play to win and against Poland we will always play for a
victory. We will also try out a few things."

The Indian team
didn't sweat much and the focus during the practice session was on the two
goalkeepers Bharat Chettri and P.Sreejesh, who have hardly tested in the
tournament. The duo took turns to face a barrage of shots from the top of
the D and also from close-in areas.

Asked about the exercise,
Nobbs said: "It was jut sharpen them. They have hardly been tested in the
tournament, letting in just six goals in four matches. So we thought it
would be better to keep them busy so they don't get rusty." Nobbs also
said that he may give the two goalkeepers a half-each Friday night.

"I
will give both Chettri and Sreejesh a half each against Poland. That will
help them to stay on top of their reflex. Substitution has worked very
well for us in the tournament," he said. India captain Chettri said the
drill has helped them to sharpen their skills. "Since we were hardly
tested in the tournament. We told the coach to organise a special session
for us. The exercise is something that we have been doing for quite some
time," he said.

Nobbs said poor finishing remains a concern for
the team. "We have actually played well in the tournament. But our poor
finishing remains a concern. We have been poor inside the 10 yards area,"
he said.

Asked what has been the advice for his forwards, Nobbs
said: "I have asked them not to go all out. I told them specially
S.V.Sunil not to smash every pass they get." Nobbs said India's shocking
1-1 draw with Poland in the Sydney Olympics is not playing in the mind of
the players. "That is past. I don't think they are too much bothered
happened 12 years back. The best part of this bunch is that they don't
live in the past," he said.






For SPORTS News Follow us on Facebook, Twitter, Google+ and for news updates download our News App.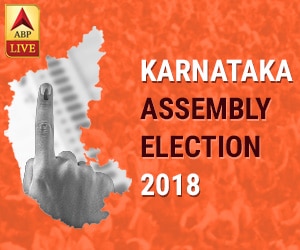 - - - - - - - - - Advertisement- - - - - - - - -