Calcutta: Having
been rewarded for an excellent performance in the domestic circuit with an
Asia Cup call-up, Ashok Dinda knows that he has to deliver to cement his
place in the national side. The pacer said at the Eden that he was
confident of performing at the international level.

The following
are excerpts

His reaction

Nice feeling… I was part of
the squad in the last Asia Cup in Dambulla in 2010, too. So, in a way,
this is a sort of comeback for me… I am looking forward to playing good
cricket.

How he came to know about his selection

Anustup
(Majumdar) informed me at the ground, and also from the media…

His
thoughts

I'm mentally strong and aware that I've got to
perform ,whatever the conditions. I grew up this way… There's no
option but to deliver.

If he's indebted to anyone

My
coach Atal Deb Varman, teammates, the support staff and coach Woorkeri
Raman… They always boosted my confidence and made me believe that my
chance would come… I'm reaping the rewards of hard work.

Whether
any advice helped

Raman, Dada (Sourav Ganguly) and Paras
Mhambrey… The message was simple, whatever the conditions, bowl wicket
to wicket and pitch it up…

The changes in his bowling

There's
been a lot of changes… Run-up, line and length, swing… I've worked
on my bowling at practice… Worked on the basics, kept bowling with just
a single stump at nets for hours together… That has been the key to
success.

Bowling in Bangladesh where conditions not suited for
pacers

I've toured Bangladesh with the India squad for a
tri-series in January 2010. The conditions are almost the same… That is
not going to be a problem because I know how to bowl in such
batsmen-friendly pitches.

Whether he would have been happier
bowling in friendly conditions in Australia

You never know… I
may not have been successful in Australia... This opportunity may have
come at the right time. I'm bowling well because of my confidence.

If
he was depressed after being ignored for the tri-series Down Under

Not
really… Mentally not depressed… Focused on the Duleep Trophy and was
determined to prove myself… Good that we won the championship for the
first time. It was a huge moment.

If he was demoralised after
being overlooked in the Challenger Trophy

I did expect a call-up
. I took it as a challenge . I was determined to prove myself…

On
how he motivated himself

I always knew my time would come…
Hopefully, things will fall into place now. I can only say that I'm
prepared to perform.

Any special preparations for the Asia Cup

I've
been practising mixing the slower deliveries and the yorkers… The focus
has been on containing the runs and maintaining line and length.




THE TELEGRAPH, CALCUTTA





For SPORTS News Follow us on Facebook, Twitter, Google+ and for news updates download our News App.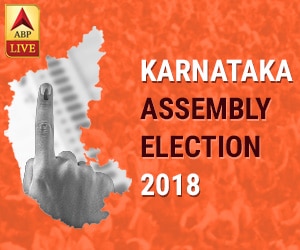 - - - - - - - - - Advertisement- - - - - - - - -