"Watch this man carefully, Oscar – the camera person. It's impossible to escape from his lenses," Virender Sehwag had tweeted along with the photograph of Zotani Oscar, a South African camera person largely hailed as the national hero for exposing the notorious acts of Cameron Bancroft during third day's play at Cape Town.
Gaur se Dekhiye is shaks ko. Oscar - the cameraman. Inke camera se bachna mushkil hi nahi namumkin hai #SandpaperGate pic.twitter.com/NH5EGSdbuJ

— Virender Sehwag (@virendersehwag) March 24, 2018
"I am not allowed to speak about what happened," Oscar told the Standard. "We are many cameramen here and we are all doing our job."
He is right, he was just doing his job or perhaps we should rephrase, he was following the instructions of none other than a former South African fast bowler Fanie de Villiers and the production team of SuperSport, the official broadcasters of the Test series.
Noticing unnatural reverse swing in South Africa's second innings, de Villiers, who was at Newlands as a television commentator, tipped off the camera crew that caught Cameron Bancroft rubbing the ball with a piece of yellow tape which he later tried to conceal.
"The whole production crew was suspicious, We actually said to our cameramen: 'Go out. Have a look, boys. They are using something.' It's impossible for the ball to get altered like that on a cricket wicket where we knew there is a grass covering on. It's not a Pakistani wicket where there are cracks every centimetre."
Oscars the cameraman. A true South African hero. #Sandpapergate pic.twitter.com/ebib8iVJGQ

— சிவா (@cvaraj46) March 24, 2018
"I said earlier that if they could get reverse swing in the 26th, 27th, 28th over, then they are doing something different from what everyone else does."
According to De Villiers, it took the cameramen an hour and a half of searching before they caught Bancroft in the act.
Bancroft admitted he panicked when he saw close-up images of himself on the big screen, leading him to try to conceal the tape in his underwear, an image shown around the cricketing world and reproduced on websites and numerous newspapers.
"I was nervous about it because with hundreds of cameras around that's always the risk," Bancroft said when he admitted to using the tape to rub against the ball.
It was only a slight exaggeration. SuperSport television producer Alvin Naicker said that 30 cameras were at the ground, with seven instructed to follow the ball at all times, even when it was out of play.
Interestingly, in 1994, it was the same Fanie de Villiers, who dismantled an Australian cricket team with a sensational spell of swing bowling and now he has emerged as one of the key figures in exposing the current Australian side as ball tamperers.
For SPORTS News Follow us on Facebook, Twitter, Google+ and for news updates download our News App.
First Published:
27 Mar 2018 06:00 PM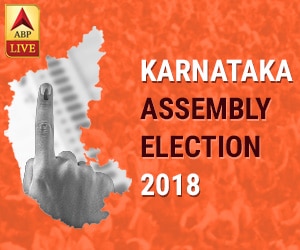 - - - - - - - - - Advertisement- - - - - - - - -