Brisbane:
Australian skipper Michael Clarke could not stop himself from praising the
Sri Lankan side which gave them a scare before the hosts won the
high-scoring first final of the tri-series by 15 runs here on Sunday.

Australia
just about managed to defend 321 for six as Lankan batsmen put up a strong
fight while chasing a big target. It was Australia's second victory in
five matches over Sri Lanka in this series.

"They continue not to
quit unfortunately, they are very well-skilled. But (David) Warner and
(Matthew) Wade were outstanding at the top," Clarke said after the match.
"I'm pleased we won the game, but we've got some work to do tomorrow,"
added Clarke.

David Warner cracked a scintillating 163 and
Michael Wade scored 64 to lay a solid platform for Australia.

The
Australian captain also came down hard on his bowlers for leaking runs in
powerplay and death overs. "I was looking for an early night
(finish)...and kept thinking that I can't lose from that position. But
powerplay and death overs (bowling) have been an issue with us throughout
and unfortunately, it again was the case today," Clarke said.

Clarke
said his bowlers were coming up with enough variations in the nets but
somehow under pressure in the middle, they are not able to deliver. "They
are showing enough variations in the nets. But under pressure they are not
able to execute it. We have to be better than that for we are the number
one ranked team of the world," said a peeved Clarke.

The skipper
believed the old virtues of bowling yorkers in the death overs wasn't been
seen from his pacers and Sri Lankan Lasith Malinga could be the right
example to follow. "Yorkers are good in one-dayers. Malinga shows how
effective it is but it's just not yorkers alone. Shane Watson also showed
how change of pace can be effective on a big ground for it forces batsmen
to hit square of the wicket.

Clarke also admitted that the
Lankans might find the pitch at Adelaide, the venue of the second final,
more suitable to their style of play. "We got to the Adelaide Oval, which
will probably suit the Sri Lankans more than the Gabba," he said.

Stating
that Shane Watson (3 for 33) once again came to the rescue of the team,
Clarke said, "Watson saved us once again, we are glad to have him back in
the team, this effort shows his class."

Meanwhile, Sri Lanka
skipper Mahela Jayawardene said he was happy with his players' attitude.
"We've been playing some really good cricket, we fought till the end. It's
a good attitude to have. It was an incredible partnership.

"Kula
(Nuwan Kulasekara) did very well, lots of positives for us to take from
this. When Upul (Tharanga) got out, that probably put us back a bit. If
there was a batsman left till the end, who knows?"

Jayawardene
said their top order needs to improve. "They (Aussies) took the momentum
up front, that's something we need to improve on. The guys are fighting
for everything," he insisted.

Man-of-the-match David Warner said
Aussies needed runs up the order as they already had some targets in mind.
"I needed some runs on the board, we set ourselves some targets there.
Dave Huss (1) missed out but he picked up four wickets," said Warner.

Warner
said that he was a little worried about his cramps during the match. "I
was just a little worried about the cramps at the other end, I was getting
some treatment. I couldn't move sideways so we're going to do a fitness
test on the day of the game. It's good to get across the line, we are now
1-0 up," said Warner.






For SPORTS News Follow us on Facebook, Twitter, Google+ and for news updates download our News App.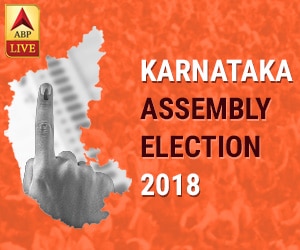 - - - - - - - - - Advertisement- - - - - - - - -