Mumbai: Singer Sonu Nigam quits Twitter and has urged all "logical and sensible patriots" to do the same, following the suspension of singer Abhijeet Bhattacharya's micro-blogging account.
"I quit Twitter today in defiance of this one sided sham," Sonu Nigam tweeted.
He said: "One could disagree with Abhijeetda's language but isn't Shehla's accusation that BJP has a sex racket, provocation enough to supporters?"
"If his account is deleted, why not her? And the other morons who hurl... abuses to every achiever?" he asked.
Twitter on Tuesday suspended the account of Abhijeet over sexist and offensive remarks, which stirred up a storm online.
In a series of tweets, Abhijeet abused some women users, particularly JNU student-activist Shehla Rashid, following which Twitter took the action.
When Shehla openly discussed about sex scandals involving BJP leaders, she was "abused by Abhijeet and hundreds of Sanghi trolls".
In reply to her statement, Abhijeet had tweeted: "There is a rumour she took money in advance for two hours and didn't satisfy the client. Big racket."
Photo courtesy- Twitter
After Abhijit suspended from Twitter, Sonu also announced to quit twitter in a series of 24 tweets. Check out below:
Read his all tweets below:
Hello Press, Twitteratis, Tweeples and Tweetios, get ready to take screen shots of my following messages for they won't remain here 4 long.
I bid adieu to Twitter and my close to 7 Million followers today, leaving most Disappointed and angry at me, and some Sadists Happy.
I have come to understand that "You can wake up someone who's sleeping, but can not wake up one who's pretending to sleep when he's awake".
Media, is divided. Some Nationalists, some just Cold blooded Pseudos not ready to learn from our History of Traitors.
Hv seen Love Pouring in from Most Quarters 4 my Balanced approach; & unreasonable, illogical, ruthless, Profanities being hurled frm other.
People blessing you on one hand; and some wishing Death upon you. Even some young Girls and Boys and Kids behave like terrorists.
A woman can endorse a picture of Gautam Gambhir in the front of the Army Jeep, & Paresh Rawal, Criticized for doing d same to someone else.
Accepted Arundhati has d right to her opinion about Kashmir, but then the other billion Indians have the right to feel Let Down too right?
And we have stopped being Humans. We are nothing beyond Proud Muslims, Hindus, Pakistanis, Indians.Gosh.Such arrogance 4 being so stupid?
One Could disagree wth Abhijeetda's language but isn't Shehla's accusation tht BJP has a Sex Racket, Provocation enough to Supporters?
If His account is deleted, why not Her? And the other Morons who hurl Mother Sister abuses to every Achiever? Where's the Balance?
How is it all so one sided? Why is everyone so Angry here on Twitter? Why can't there be a Sensible discussion? It only goes to prove that most humans, cannot digest power when it comes to them unchecked.
They need Reins to hold them back. I have nothing against Twitter, it's a Game Changer. Yet Twitter cud have been a Greater Platform. It's like Porn, shown in Theatres. I quit Twitter Today in Defiance of this One Sided Sham.
Every Logical, Sensible Patriot and Humanist should. I am sorry I don't belong to a place which spews so much Venom with such Relish! A place that taints me Anti Muslim in some losers' minds.
I have no Religion. I follow my own religion choosing d Best from everywhere. Those who understand, know; those who don't, my condolences.
I don't belong 2 a place whr sm Pseudo Intellectuals actually turn a Blind Eye to d Unprecedented slap I gave 2 d Fatva proclaimers on me.
I am no Right Wing, No Left Wing. I respect everyone's Opinion but I guess Here, you have to Belong Somewhere.
I hope I never need to return here to Clarify, but I never say Never! At this point, my Pious life, needs to Declutter.
I don't know what will be made out of these Threads of mine, and what new Controversy I'll get in2, but this shud b d last due 2 Twitter.
And if there's a Newer Platform with some Filter, I'd be Owning it! We'll see each other there. Goodbye till then 6.5 Millions. People getting married?
U can actually know d entire Psychology & Class of a Partner by just going through his Twitter Time line.
Shall Delete d account in a bit so the messages are conveyed clearly and with Utmost Humility and Good Intent. Thanks Twitter.
For MOVIES News Follow us on Facebook, Twitter, Google+ and for news updates download our News App.
First Published:
24 May 2017 12:50 PM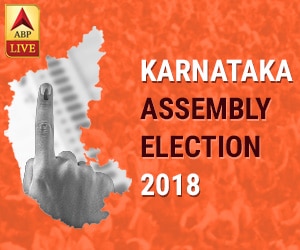 - - - - - - - - - Advertisement- - - - - - - - -