Mumbai:
Actor
Saif Ali Khan, who was arrested on assault charges and then released on
bail, also filed a complaint with the police , claiming that he was the
one to be attacked first and that he acted in self defence.
In a
letter to the police, the actor has described the chain of events which
culminated in a brawl between him and the NRI Iqbal Sharma. Giving his
side of the story Saif Ali Khan said, "There was an ugly incident last
night where my friends and the ladies with us were abused and I was
assaulted. I don't think any gentleman would have behaved differently."
The
actor also claimed that he acted in self-defence. "I was hit first, I
acted in self defence. And as shocking as it may seem, the elderly
gentlemen hit me. I'm not sure what provoked him. I am looking forward to
CCTV footage (inside the restaurant)," he said, adding that the footage
would prove that he was innocent. The actor also complained that the media
coverage of the incident was one-sided.
Yesterday the actor was
arrested for assaulting an NRI businessman called Iqbal Sharma at the Taj
Hotel in Mumbai. The actor arrived at the Colaba police station at 8 pm.
Girlfriend and co-star Kareena Kapoor accompanied him. He left an hour
later, he left after having paid Rs. 15,000 and being granted bail.
According
to the police Saif's girlfriend Kareena Kapoor, her sister Karishma Kapoor
and actress Amrita Arora were also present with him when the incident
occurred. Iqbal was having dinner with his wife and family and objected to
Saif and company's lound banter Following his complaints, the actor
reportedly bashed him up. A case has been registered at the Colaba police
station under Section 325 ((voluntarily causing grievous hurt) of the
Indian Penal Code. In his complaint, Iqbal has stated that the actor
assaulted him with a fist blow, causing fracture to his nose bone.
Saif
taken into custody
|
Police
arrest Saif
|
Saif
taken inside police station
|

Exclusive visuals of Saif
|

Iqbal's interview
|
Saif
Ali Khan granted bail
|

I was abused and assaulted, alleges Saif
|
Saif
is fabricating the story, says Iqbal
|
Saif
comes out of police station
Also read:
Will
not accept Saif Ali Khan's apology: Iqbal Sharma
For MOVIES News Follow us on Facebook, Twitter, Google+ and for news updates download our News App.
First Published:
23 Feb 2012 01:13 AM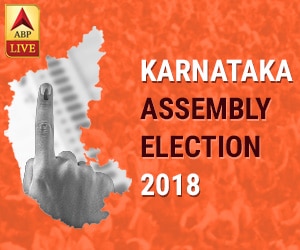 - - - - - - - - - Advertisement- - - - - - - - -