Mumbai:
Actor Saif Ali Khan was arrested on Wednesday evening for
assaulting an NRI businessman and later released on bail. Actor was
arrested for assaulting an NRI businessman called Iqbal Sharma at the Taj
Hotel in Mumbai. Earlier, the actor was taken into custody by police from
Nariman Point. The actor allegedly got into an argument with Sharma.
Saif was arrested after he was brought by Mumbai Police to the Colaba
police station for interrogation in the case. A battery of top police
officers were waiting for the actor, besides the media and scores of fans
outside the police station.
In the afternoon, police sent a team to Saif's house and after failing to
locate him there, had ordered him to appear before it as early as
possible.
The actor was reportedly brought in through the back entrance of the
police station, in order to avoid media attention.
The actor was able to secure bail immediately after submission of the bond
papers, without having to appear in the court.
Earlier, a case of assault has been registered against actor Saif Ali Khan
in Mumbai. The actor allegedly beat up Iqbal Sharma at Wasabi restaurant
at the Taj in Colaba on Tuesday night.
According to the police Saif's girlfriend Kareena Kapoor, her sister
Karishma Kapoor and actress Amrita Arora were also present with him when
the incident occurred. Iqbal was having dinner with his wife and family
and objected to Saif and company's lound banter Following his complaints,
the actor reportedly bashed him up.
A case has been registered at the Colaba police station under Section 325
((voluntarily causing grievous hurt) of the Indian Penal Code. In his
complaint, Iqbal has stated that the actor assaulted him with a fist blow,
causing fracture to his nose bone.
Sharma is a South African national of Indian origin and is the deputy
director-general of Trade and Investment in South Africa.
The victim claimed that he was having dinner with his family members at
the Wasabi restaurant in the Taj Hotel in Colaba on Tuesday night, while
the actor and his friends were sitting at the next table, police said.
Police are also questioning staff at the hotel and examining the CCTV
footage.
Saif has been involved in public spats earlier too, including some
photojournalists in Patiala in September 2008.
The actor has won the Padma Shri award, which did not go down well with
the Bishnoi community in Rajasthan as he is accused of killing a blackbuck
-- an animal the Bishnois hold sacred. Saif was charged with poaching as
the blackbuck is on the endangered list.
- with PTI and IANS inputs
Saif
taken into custody
|
Police
arrest Saif
|
Saif
taken inside police station
|

Exclusive visuals of Saif
|

Iqbal's interview
|
Saif
Ali Khan granted bail
|

I was abused and assaulted, alleges Saif
|
Saif
is fabricating the story, says Iqbal
|
Saif
comes out of police station
Also read:
Will
not accept Saif Ali Khan's apology: Iqbal Sharma
For MOVIES News Follow us on Facebook, Twitter, Google+ and for news updates download our News App.
First Published:
22 Feb 2012 08:49 AM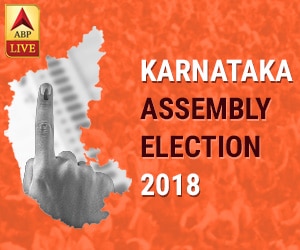 - - - - - - - - - Advertisement- - - - - - - - -