Los Angeles: Academy
Awards voters have spoken up for The Artist the first silent film to
triumph at Hollywood's highest honours since the original Oscar ceremony
83 years ago.

The black-and-white comic melodrama took four
prizes on Sunday, including best picture, actor for Jean Dujardin and
director for Michel Hazanavicius. Not since the World War I saga
"Wings" was named outstanding picture at the first Oscars in 1929 had
a silent film earned the top prize.

The other top Oscars went to
Meryl Streep as best actress for The Iron Lady, Octavia Spencer as
supporting actress for The Help and Christopher Plummer as supporting
actor for Beginners.

Claiming Hollywood's top-filmmaking honour
on Sunday completes Hazanavicius' sudden rise from popular movie-maker
back home in France to internationally celebrated director.

The
supporting-actor prize went to Beginners co-star Christopher Plummer, who
became the oldest acting winner ever at 82. Veteran bit player Octavia
Spencer earned the supporting-actress prize for her breakout role in The
Help.

But his win remained
uncertain given the lineup of established filmmakers he was up against —
past winners and nominees Martin Scorsese, Woody Allen, Terrence Malick
and Alexander Payne.

Plummer won for his role as an elderly
widower who comes out as gay in Beginners.

"You're only two
years older than me, darling," Plummer said, addressing his Oscar statue
in this 84th year of the awards. "Where have you been all my life? I
have a confession to make. When I first emerged from my mother's womb, I
was already rehearsing my Oscar speech."

The previous oldest
winner was best-actress recipient Jessica Tandy for Driving Miss Daisy, at
80.

Completing an awards-season blitz that took her from
Hollywood bit player to star, Spencer won for her role as a headstrong
black maid whose willful ways continually land her in trouble with white
employers in 1960s Mississippi.

Spencer wept throughout her
breathless speech, in which she apologised, between laughing and crying,
for running a bit long on her time limit.

"Thank you, academy,
for putting me with the hottest guy in the room," Spencer said,
referring to last year's supporting-actor winner Christian Bale, who
presented her Oscar.

Before taking the stage, Spencer got kisses
from The Help co-stars Viola Davis, a best-actress nominee, and Jessica
Chastain, a fellow supporting nominee.

"I share this with
everybody," Spencer said.

Martin Scorsese's Paris adventure
Hugo won five Oscars, including the first two prizes of the night, for
cinematography and art direction. It also won for visual effects, sound
mixing and sound editing.

List of 84th Academy Award winners

1.
Best Picture: The Artist

2. Actor: Jean Dujardin, The Artist

3.
Actress: Meryl Streep, The Iron Lady

4. Supporting Actor:
Christopher Plummer, Beginners

5. Supporting Actress: Octavia
Spencer, The Help

6. Directing: Michel Hazanavicius, The Artist

7.
Foreign Language Film: A Separation, Iran

8. Adapted Screenplay:
Alexander Payne, Nat Faxon and Jim Rash, The Descendants

9.
Original Screenplay: Woody Allen, Midnight in Paris

10. Animated
Feature Film: Rango

11. Art Direction: Hugo

12.
Cinematography: Hugo

13. Sound Mixing: Hugo

14. Sound
Editing: Hugo

15. Original Score: The Artist

16.
Original Song: Man or Muppet from The Muppets

17. Costume Design:
The Artist

18. Documentary Feature: Undefeated

19.
Documentary Short: Saving Face

20. Film Editing: The Girl With
the Dragon Tattoo

21. Makeup: The Iron Lady

22. Animated
Short Film: The Fantastic Flying Books of Mr. Morris Lessmore

23.
Live Action Short Film: The Shore

24. Visual Effects: Hugo

Oscar
winners previously presented this season:

Jean Hersholt
Humanitarian Award: Oprah Winfrey

Gordon E. Sawyer Award: Douglas
Trumbull

Award of Merit: ARRI cameras




Photos:




For MOVIES News Follow us on Facebook, Twitter, Google+ and for news updates download our News App.
First Published:
26 Feb 2012 11:03 PM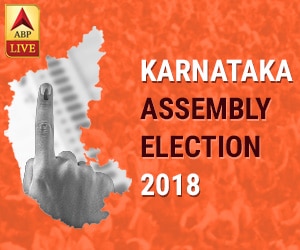 - - - - - - - - - Advertisement- - - - - - - - -