Aditi Rao Hydari
is looking forward to March 2. Not only because her first film as lead
actress — London Paris New York — is slated for release but also
because she is looking forward to getting eight hours of sleep. "Just
the thought of getting eight hours of sleep is making me so happy,"
laughs the model-turned-actress. Forty days of hectic promotions have
taken Aditi and her co-star Ali Zafar on a cross-country tour. A t2 chat
with the beautiful Hyderabadi.

Unlike Delhi 6 or Rockstar, you
are the lead actress in London Paris New York. Are you feeling the
pressure?

I am not feeling any pressure. Honestly, there has
been no time to think. I am just going with the flow.

What
does it take to make the transition from a supporting actress to a solo
lead?

I have never thought of whether it's been easy or
not. I have just taken the decisions that I thought were correct. I have
worked hard and positively and left it on destiny. When I came to Mumbai,
I didn't know anyone in the industry. I knew that I couldn't just wait
around for someone to 'discover' me for a film opposite Aamir Khan! I
have handled my career the way I understood was the right way. I have done
well-written parts and worked with people who were nice. Fortunately for
me, Goldie (Behl) and Shristi (Arya) [the producers of London Paris New
York] took a leap of faith by casting me. Goldie saw me in a promo for Yeh
Saali Zindagi, and told my manager that 'I want her in my next film'.
It's destiny.

You were first noticed in Delhi 6. Did you get
a lot of supporting actress roles?

Actually no. I think
people figured that I was too young to do those kind of roles. Also, I
moved to Mumbai immediately afterwards and got a couple of ads, so that
changed perceptions I think. It didn't take too much time. I saw the
script of London Paris New York and within two pages of reading it, I
wanted to do it. I loved it.

What did you love so much?

I
identify with the character that I play, Lalitha Krishnan. She is an
idealist and has her own unique way of looking at things, which leads to
complications in her life. She is on a journey of coming into her own and
understanding life. To know more you have to watch the film!

You
were quoted saying 'Ali is good in bed'. What is the story there?!

(Laughs)
It's crazy because I was asked by a journalist what it was like shooting
intimate scenes with Ali and I said that it was easy because Ali was so
good at making me feel at ease. And, it turned into 'Ali is good in
bed'!

The industry is quick to label an actress. Are you
worried about being slotted in the 'bold' category after the kissing
scenes in Yeh Saali Zindagi, Rockstar and now the intimate scenes in LPNY?

I
hope not. I don't think my roles in YSZ or Rockstar were bold. It might
have been a 'bold' move on my part to do those roles, but for the
characters those scenes were organic. Particularly in YSZ — when a young
married couple meet, they do not play badminton! I am just glad I did the
roles, because I did them for the right reasons. A respected filmmaker
like Sudhir Mishra will not force in an intimate scene just for the heck
of it. The same stands true for Imtiaz Ali. The scenes were meant to add
to the film and not for mere titillation.

You are not from the
industry, so has it been tough to explain such stories and headlines to
your family?

I am used to it now. Earlier, I would be in
tears and wonder why the journalists hated me so much. Now, I realise that
it's a PR exercise. My family is very liberal, so it's been easy to
explain things to them.

Not much is known about your family...

I
am not very comfortable talking about them but since you've asked, my
great grandfather was Sir Akbar Hydari, the Prime Minister of Hyderabad
State who founded Osmania University. My nana (maternal grandfather) was
Raja J Rameshwar Rao who headed the administration of Wanaparthy State.
So, I am 'blue blooded' but I believe that the family you are born
into is incidental. What you make of your life is more important.

When
I was growing up, we didn't have a TV in the house and I didn't watch
Hindi movies. I used to go to my neighbour's home to watch films. One of
the films that I remember watching was Amar Akbar Anthony and it was
magical. I would walk around my house singing film songs and my family
knew that I was a nautanki! They always knew I was interested in dance and
acting so they were not surprised (when I decided to become an actress). I
know that they are worried about me but they have never voiced their fear.
The day that I am not happy doing what I am doing and I feel cynical or
jaded, I will do a reality check. I know it's very easy to lose yourself
in this industry. You have to protect yourself.

What next
after London Paris New York?

I wish I could talk about it and
I know it sounds very cliched to say 'I am in talks' but it is true.
You know I would read interviews of actors who would say 'I am in
talks' or 'it's in the pipeline' or 'I am reading scripts' and
think to myself, why do they even say such things? But now I know!






For MOVIES News Follow us on Facebook, Twitter, Google+ and for news updates download our News App.
First Published:
02 Mar 2012 12:45 AM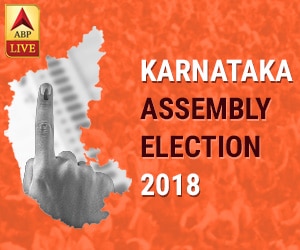 - - - - - - - - - Advertisement- - - - - - - - -