NEW DELHI: An online service, 'BookMyBai' which provides domestic helpers in couple of big cities including Mumbai has put a blanket-ban on Bollywood celebrities after 'horrendous experience'. After complaints of misconduct and inhumane behaviour from their house-helps, the portal has taken this stern decision
.
Expressing his wrath over celebs' despicable behaviour in 20 such instances, website's co-founder Anupam Sinhal has penned down a lengthy post. Sinhal wrote: "We all are fans of some celebrity or other. We look upto them. They become role-models. Some of them also get prestigious national awards for their work. BookMyBai has worked very closely with a lot of Bollywood celebrities and provided them with  a  good domestic help in Mumbai and other cities and our experience has not been less than horrendous".
Without revealing identity of any celebrity, he mentioned five such cases in details in which helpers have undergone various dark situations, ranging from physical & mental abuse to denial of food & leaves.
                                             A screenshot from BookMyBai
Here are some disturbing exploitation cases that he recalled in his write-up:
Celebrity 1:
She wanted to hire a helper at Rs 4000 per month, even lower than the minimum wage of Maharashtra but finally agreed to pay Rs 10,000. The helper had to clean her 4-BHK flat six times a day. Adding to it, the celebrity didn't even allow him to go for his mother's last rites.
Celebrity 2: 
No maid stayed at this celeb's house for more than 10 days. She drives a three crore car but didn't give food to her helper.
Celebrity 3: 
This case crossed the level of harassment as the celeb used to beat the helper. There were marks of physical abuse on maid's body but she refused to file a complaint. On the other hand, the celebrity said that she will write bad posts about the portal as she has four lakh followers on Twitter.
Celebrity 4: 
This celebrity used to verbally and physically abuse her domestic helper and when this crossed all the limits, the helper ran away to her village and never returned.
Celebrity 5: 
Celebrity who reportedly took crores as alimony from her husband, refused to pay service charge of BookMyBai which is Rs 15, 000. When the portal asked for the money, she threatened to file a case of extortion with the crime branch.
A noticeable point in the note is that all the celebrities have been referred to as 'she'. This exposes ugly side of Bollywood celebrities who publicly campaign for social cause but when it comes to providing basic rights of labourers they cruel hypocrisy stand exposed.
ABP LIVE doesn't verify the allegations. Read the blog post in detail
here
.
For MOVIES News Follow us on Facebook, Twitter, Google+ and for news updates download our News App.
First Published:
20 Apr 2017 12:10 PM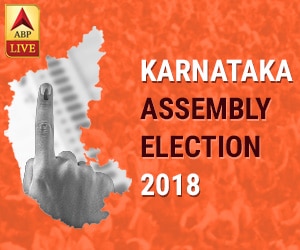 - - - - - - - - - Advertisement- - - - - - - - -