New Delhi
: Amarrass Records (est. 2010) — an independent record label, artist management, music production and licensing company — has become the first company to bring back the production and manufacturing of Long Play records, i.e., Vinyl Records to India. They are in the process of producing the first set of records at workshop in Gurgaon. The albums, all individually hand-pressed at our facility, will be released on the 28th of April at Lodi-The Garden Restaurant, at 6pm. Leading up to the launch, we will host a series of open houses for the media, music industry folks and audiophiles.
According to news sources, while in the early 1900s, India used to be the largest supplier of gramophone records in the world, by the mid '80, the last vinyl production facility in India had shut shop. In recent years there has been a steady uptick in the number of Indian albums being released on vinyl, though they have all been produced in Europe or the US. The first album released by Amarrass in 2010 -- 'The Manganiyar Seduction' -- also pressed on vinyl, was manufactured in the US. With Amarrass' one-of-its-kind facility in India, not only will the music of our own artists be available in analog format, but also of other musicians and artists interested in LP records.
Each Amarrass LP record is carefully hand-cut on precision-crafted machinery imported from Germany and assembled here in India. All the album artwork and jacket designs are done in-house at Amarrass. Each record takes between 30 minutes to 1 hour to make, depending on the album/track length. Their in-house production allows them to cut and release not just albums, but also singles and in other formats from the archive of field recordings, live concerts and more.
With the global resurgence in vinyl, it allows to cater to Amarrass' patrons around the world, and expand their international distribution.
Albums by Barmer Boys, Lakha Khan and the Palestinian-American band Painted Caves will be released initially, followed by a series of field recordings, an album by the late Padma Shri Sakar Khan, Amarrass terrace sessions, and live concert recordings of Vieux Farka Tourè and Bombino from the Amarrass Desert Music Festival in 2011/2012. Record company also plans to issue special edition records with original artwork, picture discs, and customized specialty records (e.g. a wedding invitation on a phonograph, with customized artwork, audio message and a wedding song!). Albums will be priced at Rs 1,983 and up (1983 is believed to be the year that production ceased in Dum Dum).
The launch will feature albums by three artists on the label:
1) Barmer Boys - Stars of MTV and the 'global ambassadors of Rajasthani folk", the Boys will be in studio the weekend of April 15-16 to record their new album, for release on LP on April 28!!!
2) Lakha Khan 'At Home' - One of the "Top 5 Rajasthani albums ever" according to fROOTS, the vinyl version features album cover art designed by students from NIFT
3) Painted Caves - A vinyl issue of this Palestinian-American band based in Milwaukee and signed to the label,  whose debut album made it to the US College Radio Station charts.
These albums are now available for pre-order at amarrass.com, and will be available through select retailers and online channels such as Amazon, Discogs and others.
For MOVIES News Follow us on Facebook, Twitter, Google+ and for news updates download our News App.
First Published:
20 Apr 2017 06:06 PM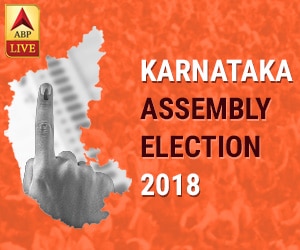 - - - - - - - - - Advertisement- - - - - - - - -