Movie: Noor
Director: Sunhil Sippy
Cast: Sonakshi Sinha, Purab Kohli, Kanan Gill, Manish Chaudhary
Ratings: *
STORY
Noor Roy Choudhary (played by Sonakshi Sinha) is a geeky journalist living in suburban Mumbai. Her weight and hangover are her constant companion apart from Zara (Shibani Dandekar) and Saad (Kanan Gill), her childhood buddies. She works in an agency which does stories on 'worthless' subjects such as man walking on hands, a woman who always wear helmets, etc and adding to her woes, she is paid peanuts. She aspires doing serious and meaningful journalism and also want to have a love life. Amid all this chaos, Noor stumbles upon a kidney-harvesting racket. How does the incident impact her life and how she exposes it, forms the story.
REVIEW
Sunhil Sippy's directorial is an adaptation of Pakistani author Saba Imtiaz's novel 'Karachi, You're Killing Me!'. Shifting the location, the director has woven the misadventures of a journalist around the port city. The movie begins with the wordy voiceover, portraying Noor's character. Too much time is consumed to establish the protagonist. Since the beginning, movie fails to keep you hooked. The pace is slow and seems to be running without any direction.
PC: Instagram
There is nothing new in 'Noor'. A novice journalist aiming to be next 'Barkha' of media industry, no man in life, loyal friends and banter among them- all these we have seen before. Couple of things that you encounter frequently in 'Noor' are liquor, Haldiram' snacks and long shots of Mumbai. Depiction of a journalist is cliched and even the newsroom is so silent! How's that possible?
The 'Dabangg' girl who has till now only played the role of hero's arm-candy, looks relatable in her role. Her girl-next-door character is endearing. Kanan Gill and Shibani Dandekar as lead's friends have good screen space but their characters are stereotyped. Purab Kohli and Manish Chaudhary are impactful.
Second half is the major cause of disappointment. After Noor chances upon a giant kidney racket, you expect some thrill and intense drama. But, to your disappointment, 'Noor' keeps you longing for this till the end. Can someone please tell me why does Noor has to go London after heart-break and how this sort out her problems? Without mincing words; London sequence was only to add foreign location. 'Noor' becomes preachy at times, lecturing about ethical journalism, ambition and relationship.
PC: You Tube screenshot
Some scenes like, Noor's video going viral is lengthy and boring. Her monologue 'Mumbai you're killing me!' is not at all emotionally-charged and can sing you to sleep. She cleans the mess in her life with such an ease that it leaves you bewildered. Such a big scam and there is no clear route to expose it! All credit goes to poor script and storyline. Though, the concept doesn't offer anything new but an effort on script could have made it a one-time-watch.
Don't have a single reason that makes 'Noor' worth-watching.
For News Follow us on Facebook, Twitter, Google+ and for news updates download our News App.
First Published:
21 Apr 2017 03:37 PM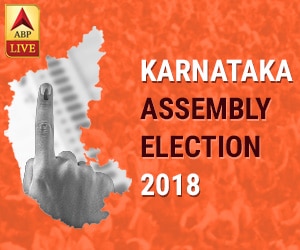 - - - - - - - - - Advertisement- - - - - - - - -