Movie: Begum Jaan
Director: Srijit Mukherji
Cast: Vidya Balan, Ila Arun, Vivek Mushran, Naseeruddin Shah, Chunky Pandey, Gauahar Khan, Pitobash Tripathy, Pallavi Sharda, Ashish Vidyarthi and Rajit Kapur 
Ratings: **
STORY

Set in the backdrop of Indo-Pak partition, 'Begum Jaan' is the story of a brothel madam and the extent to which she goes to save it. Begum Jaan's brothel is situated at a point where half of it falls in India and the other half in Pakistan. Her place is disrupting the wiring work as partition line has to be drawn between it.
REVIEW

Begum Jaan is Srijit Mukherji's Bollywood debut and the Hindi version of Rajkahini (2015), his Bangla movie. Vidya Balan plays Begum Jaan- a fierce and foul-mouthed woman whose customers include even kings, cops and administrators. She is protective about her girls who have been rescued from various dark situations. The brothel in itself is an independent world, situated in a remote area. The location is apt and powerfully depicts the state of prostitutes.
Director Srijit Mukherji with 'Begum Jaan' cast. (PC: Instagram/Srijit Mukherji)
Story, screenplay, direction and dialogues is by Srijit Mukherji. Concept is good but the director fails to transform it into a powerful script. Before interval, the film tells you stories of brothel women and partition in bits but it's poorly synchronised. First half lacks the grip and fails to hold attention because of dispersed scenes. Struggle, love, betrayal, partition- all of them running at the same time end up creating mess. The second half is about the tussle of Begum to save the brothel. There are couple of scenes which will leave you teary-eyed while few others are laden with melodrama. A scene where Muslim League and Congress representatives converse on fallout of partition is dull. Another scene in which a teenage girl of  brothel imagines Begum in every historical story she hears is quite unnecessary. The film becomes bit intriguing only after Chunky Pandey's entry.
(PC: Instagram/begumjaan_movie)
First half is poorly edited with abrupt jumps. Once the screen shows you love story and suddenly there comes a Holi sequence which is a blunder. The half frame close-ups of INC and Muslim League officials played by Rajit Kapur and Ashish Vidyarthi is a bad attempt by cinematographer. At very first, it looks like a technical glitch. Songs are not enforced and beautifully merge into the scenes.
ACTING

Vidya Balan outshines in the movie. She delves into the character and is evident from her acting. Her costumes and only kohl eyes in the name of makeup gives a strong feel to her look. Most of the time, she is a tigress but at the same time turns into a timid lady in front of the local king (Naseeruddin Shah). There is not much for Gauahar Khan and Pallavi Sharda but they have done their parts well. Chunky Pandey as an evil contract-killer is a character which will intimidate you everytime it comes on screen. Naseerudin Shah didn't have much scope but it's good to see him.
(PC: Instagram/begumjaan_movie)
The 134-minute long flick is not united as there are several small stories running parallely. 'Begum Jaan' fails to deliver what it promises.
Watch the trailer here
For News Follow us on Facebook, Twitter, Google+ and for news updates download our News App.
First Published:
14 Apr 2017 03:28 PM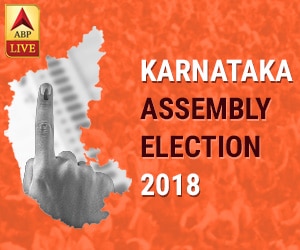 - - - - - - - - - Advertisement- - - - - - - - -