New Delhi: More than a year after country last faced 'cash-crisis' post government's major demonetization announcement; the quandary again haunts four major states of the country.
In a sudden event, the cash has disappeared from the ATMs located in Bihar, Uttar Pradesh, Madhya Pradesh and Gujarat; causing a lot of problem to the common man, who have to return home empty-handed from ATMs.

The same has made people recall the difficult time they faced post demonetization. If RBI is to be believed, the lack of cash is due to huge demand in festive season. The regulator further claimed that the situation will normalize in a day or two.

Not just, these 4 states, the crunch can be seen by pe0ple all over the country. Even in Telangana, people had to return home empty handed after visiting ATMs for cash withdrawals.






Telangana: People in Hyderabad say, 'We have been unable to withdraw cash from ATMs as the kiosks (ATM Kiosk), in several parts of the city, have run out of cash. We have visited several ATMs since yesterday but it is the situation everywhere'. pic.twitter.com/wRMS3jgjyP


— ANI (@ANI) April 17, 2018



Vadodara: People complain of inconvenience due to lack of currency in ATMs; say, 'most of the ATMs were out of service, could only withdraw Rs 10,000 from one working ATM that also after spending a lot of time in the queue' #Gujarat pic.twitter.com/ZkbGCc4j4f


— ANI (@ANI) April 17, 2018



Many ATMs seen 'out of service' in Patna, locals say, 'have been taking rounds of ATMs since last three days but cash is still not available. Facing a lot of inconvenience in this heat' #Bihar pic.twitter.com/hBXwBq6SNv


— ANI (@ANI) April 17, 2018



People in Varanasi say, 'We do not know what or where the problem is but the common man is facing difficulty as the ATM Kiosks are not dispensing cash. We have visited 5-6 ATMs since morning. We need to pay for the admission of children and purchase groceries & vegetables'. pic.twitter.com/8eSGXU0NtU


— ANI UP (@ANINewsUP) April 17, 2018



The most affected state is Bihar. Even Rajbhawan, which is considered as one of the most posh areas in Patna, considering it is at walking distance from CM Nitish Kumar's residence, had to send back people empty-handed as the ATMs even in this area didn't have cash.

Speaking on the issue, Madhya Pradesh Chief Minister Shivraj Singh Chouhan on Monday claimed that Rs 2,000 notes were vanishing from the market, and alleged that there was a "conspiracy" behind it.

Where these notes of Rs 2,000 denomination are going, who are keeping them out of circulation? Who are the persons creating shortfall of cash? This is a conspiracy to create problems. The government will act tough on this," he said.



For INDIA News Follow us on Facebook, Twitter, Google+ and for news updates download our News App.

First Published:

17 Apr 2018 07:30 AM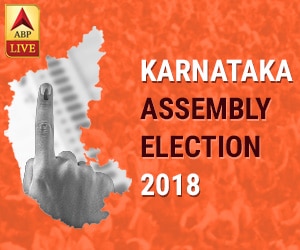 - - - - - - - - - Advertisement- - - - - - - - -