NEW DELHI: All the 176 members of Gujarat's legislative assembly cast their votes to elect three members to the Rajya Sabya from the state, with a former Congress stalwart  Shankersinh Vaghela announcing that he had not voted for his party's candidate Ahmed Patel.
After the voting was completed, Congress leader Ashok Gehlot claimed that Patel will comfortably win as he has the required numbers of 45 votes, though he accepted that one of the party MLAs, who was part of the 44 legislators huddled together for over a week in Bengaluru, has cross-voted.
Stating that it is confident of victory, the Bharatiya Janata Party (BJP) on Monday asserted that it will fight tooth and nail in the upcoming Assembly poll under the aegis of the Election Commission of India.
HERE ARE LIVE UPDATES:


All 176 MLAs have voted in Gujarat Rajya Sabha Election: State election officer


Voting for #Gujarat #RajyaSabhaElection has ended


Congress MLA Dharshi Khanpura cast his vote himself after EC officer denied his proxy voting request


Victory of our candidates certain. Party had been working for this since announcement of election dates: Anandiben Patel


One Congress MLA cross-voted


We have got 43 votes so far, 1 MLA is going to vote. Chhotubhai Vasava (JDU) publicly said he voted for Ahmed bhai: Arjun Modhwadia, Congress





#Gujarat: Congress MLAs outside the assembly after casting their votes in #RajyaSabhaPolls. pic.twitter.com/lUMrTDD66i


— ANI (@ANI_news) August 8, 2017


Voted according to whip issued by high command, after all we are the partner of UPA:Jayant Patel,NCP


I have cast my vote. In a democracy the voting is secret: Mahendra Sinh Vaghela, Congress


I will not tell whom I voted: JD(U)'s Chhotu Bhai Vasava



#Gujarat Congress MLAs arrive at state assembly in Gandhinagar from Neejanand resort in Anand #RajyaSabhaPolls pic.twitter.com/Pw8McZWuri

— ANI (@ANI_news) August 8, 2017



Out of the 4 candidates, Ahmed Patel is going to get the maximum number of votes. His victory is certain: Shailesh Parmar


2 MLAs voted for BJP despite being Congress MLAs. Shakti Singh Gohil has taken objection against this: Arjun Modhwadia


There are only 2 parties in Gujarat - Congress & BJP. If I'm not with Congress, you know where will I be: Raghavji Patel


Congress hadn't been listening to us for a year. We have voted for Balwantsinh Rajput: Dharmendra Jadeja, Congress


Voted for Balwantsinh Rajput. I want to stay in politics but not in Congress: Raghavji Patel


Had cleared things yesterday itself. You will know everything in the evening: NCP MLA Kandhal Jadeja


When I am confident, party is confident we are going to win. Wait for the result to come: Ahmed Patel


"I have not given vote to Ahmed Patel. He will not win", says Shankersinh Vaghela


Shankersinh Vaghela arrived for voting at Gujarat assembly for Rajya Sabha poll


Voting begins at the Gujarat assembly for Rajya Sabha elections


Chhotu Bhai Vasava of JD(U) to vote for Congress: Sources


Voting to start from 9 am.


45 MLAs are needed for winning Gujarat RS poll


#Gujarat Congress MLAs leave from Neejanand Resort in Anand, ahead of Rajya Sabha election voting. pic.twitter.com/rpZvNnKjw7

— ANI (@ANI_news) August 8, 2017


BJP has fielded party president Amit Shah, Union Minister Smriti Irani and Balwantsinh Rajput.


Amit Shah: PTI Photo (File)
Smriti Irani (PTI Photo/File)
The BJP leader Sudesh Verma said, "BJP is confident of victory on all seats for the simple fact that BJP has numbers and we have already seen that Congress is divided house. We will fight the election tooth and nail, constitutionally and legally under the aegis of Election Commission of India."
Verma further said that the Congress cannot blame the BJP for division in its own rank.

#RajyaSabhaPolls in #Gujarat to take place today:Visuals from Neejanand Resort in Anand where Cong MLAs are staying; Ahmed Patel has arrived pic.twitter.com/LOz5p9yXeD

— ANI (@ANI_news) August 8, 2017

"The Congress party has to look invert and find out the problem of leadership," he added
Speaking on the reports of Nationalist Congress Party (NCP) to extend its support to BJP in Rajya Sabha polls, Party's national spokesman GVL Narasimha Rao appealed to all political parties to select the candidature on merit.
"It is natural for the other political parties like NCP not to support the Congress candidate. We certainly appeal to all political party to select our candidature on merit and as far as Congress is concerned, it has demonstrated to Gujarat, to the rest of the country that it will enact any drama to lure it MLAs to win one RS seat."
Rao said that few Gujarat Congress MLAs have joined the BJP ahead of the polls, because they find the party to be unattractive, unappealing to the people of Gujarat.
After NCP leader Kandhal Jadeja announced that his party will be backing the BJP in the Rajya Sabha polls in Gujarat today, senior leader of the party Majid Memom also hinted confirmation.
Memom said, "If Praful Patel ji has indeed said that our 2 NCP Gujarat MLAs will support BJP in RS polls then it must be correct."
The Gujarat Rajya Sabha election is slated to be held on Tuesday for three seats.
The state has been witnessing political upheaval in the recent past. The political temperature in state had risen when six Congress MLAs joined BJP.
The Congress accused BJP of horse-trading and sent its 44 MLAs from Gujarat to Bengaluru on July 29 to prevent their possible poaching by the ruling BJP ahead of the Rajya Sabha elections.
The Income Tax department raided Bengaluru's Eagleton Resort, which belonged to Karnataka's Energy Minister DK Shivakumar. The Congress alleged resort was raided because its 44 MLAs were staying there.
All the Gujarat Congress MLAs returned back to the state earlier in the day.
For INDIA News Follow us on Facebook, Twitter, Google+ and for news updates download our News App.
First Published:
08 Aug 2017 07:10 AM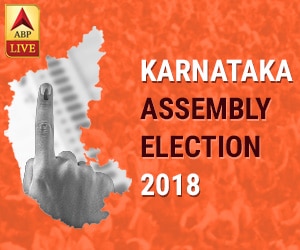 - - - - - - - - - Advertisement- - - - - - - - -