LUCKNOW: Rising above electoral bitterness and putting on the back burner their slanging matches during Uttar Pradesh campaign, Samajwadi Party chief Akhilesh and his father Mulayam attended the swearing in ceremony of Yogi Adityanath on Sunday.
The outgoing CM and Mulayam Singh were present on the occasion and, before the event began, mingled freely with BJP leaders.
After the the nearly 90-minute event at Kanshiram Smriti Upvan, the father-son duo moved towards Prime Minister Narendra Modi and were seen exchanging pleasantries.
Reflecting warmth, Modi shook hands with Akhilesh and patted him on his shoulder. He also held the hands of Mulayam, who was seen whispering something to Modi.
And the Prime Minister was all ears.
In his rallies, Modi had ridiculed the opposition alliance of SP and Congress, saying they together stood for 'SCAM' (Samajwadi, Congress and Mayawati).
Not to be outdone, Akhilesh came out with his own take on SCAM, saying it stood for 'Save Country from Amit (Shah) and Modi'.
His remark asking megastar Amitabh Bachchan not to endorse "donkeys of Gujara"t also left the BJP fuming, with Modi hitting back at the chief minister.
BSP supremo Mayawati, however, was not present at the venue.
Before taking oath as Minister of State (Independent charge), Swatantra Dev Singh forgot to greet Governor Ram Naik while proceeding towards the dais, but soon returned to say "namastey" when the slip was pointed out to him.
In Uttar Pradesh, 22 cabinet ministers sworn-in:
In Uttar Pradesh governmnet, Twenty-two other cabinet ministers were sworn in. Among the ministers of state was Mohsin Raza, a BJP spokesperson and a former cricket player.
Watching the ceremony were Prime Minister Narendra Modi, BJP President Amit Shah, BJP veterans L.K. Advani and Murli Manohar Joshi and union Home Minister Rajnath Singh, a Lucknow MP.
Dressed in his characteristic saffron robes, Adityanath, after taking oath, walked over to and sought the blessings of Advani, Joshi as well as Rajnath Singh.
It marked the return of the BJP to power in Uttar Pradesh after 14 long years.
Among the cabinet ministers are BJP leaders Surya Pratap Sahi, Suresh Khanna, Satish Mahana, Rajesh Agarwal, Dharampal Singh, S.P. Singh Baghel and Ramapati Shastri.
Defectors from other parties who won on BJP ticket were also accommodated: Swamy Prasad Maurya, Rita Bahuguna Joshi, Dara Singh Chauhan, Brajesh Pathak and Nand Gopal Nandi.
Meanwhile, BJP leader and central cabinet minister M. Venkaiah Naidu said that Yogi Adityanath, a Gorakhpur MP, would lead Uttar Pradesh on the development path.
"I am confident Yogiji will soon become the face of development in Uttar Pradesh. He has been a fighter for people's cause. He has declared 'Lok Kalyan Sankalp Patra' of the BJP manifesto is his agenda," Naidu wrote on Facebook.
"Unfortunate that some opponents, communalists are trying to portray him as a rubble-rouser and fringe personality. They should go through his parliamentary debates. Those reveal his seasoned thinking on various issues of governance," Naidu said.
Describing Yogi Adityanath as a politician committed to help the downtrodden, Naidu said it was "unfair" to attribute caste to him. "People of all communities are celebrating his appointment."
Referring to criminal charges against Yogi Adityanath, including attempt to murder and rioting, Naidu claimed the cases were political.
For INDIA News Follow us on Facebook, Twitter, Google+ and for news updates download our News App.
First Published:
19 Mar 2017 04:24 PM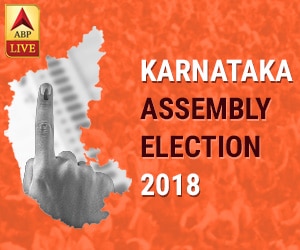 - - - - - - - - - Advertisement- - - - - - - - -