NEW DELHI: Messaging service WhatsApp was down and stopped working for thousands of users users across the world, including in India. WhatsApp users experienced problems sending texts or unable to log into the app.
Within minutes, WhatsApp down has become the top trend in India as Twitter was flooded with hilarious tweets about WhatsApp's failure.
Here's how Twitter reacted:
A popular tweet read: "2 mins of silence for those who uninstalled and then installed WhatsApp again #WhatsAppDown".
Another trending tweet was "WhatsApp msg not sent: Step 1: Restart Mobile Data Step 2: Restart phone Step 3: Check #Twitter #WhatsAppDown trending".
A number of memes brought out the creative side of users. A netizen shared a gif of cartoon character, Homer Simpson carrying a board saying 'The End is Near'.
Another user put up a post with pictures of Pakistani politician and former cricketer, Imran Khan smiling with the message "When you use blackberry messenger and aren't affected by whatsapp being down".



The reason for #WhatsAppDown could be an Indian engineer working there. His girl blocked him and he went 'le phir, main block to sab block'


— Chetan Bhagat (@chetan_bhagat) November 3, 2017

When it's back up and you've zero notifications #WhatsappDown pic.twitter.com/DYmv1KmsYa

— The_Goddess (@rachel___ayg) November 3, 2017




#WhatsAppDown Is A Complete Failure Of Modi's Digital India Campaign. PM Modi Must Resign. #AAP #Modi ???????? pic.twitter.com/fpAn5M0m44


— Bhargav Vyas (@111_bhargav) November 3, 2017

On a positive note, we are spared from the family group discussions and fake news and videos sent on the group #WhatsAppdown

— Karan Shah (@Karan_J_Shah) November 3, 2017




This moment when WhatsApp doesn't work so you try to remember how to send an actual text #whatsappdown pic.twitter.com/KXyr77MTYO


— :) (@musicleadsus) November 3, 2017

Damn! UNESCO was about to declare Khichdi the 'best national food' in the world but whatsapp went down. ????#WhatsAppDown

— Apurva (@ApurvaNagvanshi) November 3, 2017




PSA: Whatsapp is down. I repeat Whatsapp is down #panic #withdrawalsymptoms #whatsappdown pic.twitter.com/Fj4VtBlq4Q


— Mr.Fox Agency (@mrfoxagency) November 3, 2017

Typical.. Came to Twitter to see if anyone else is ranting about the #Whatsapp crash???????? pic.twitter.com/dIJtwxUuG4

— andrea.slvrc???? (@luxsignifer_) November 3, 2017




WhatsApp down. Panic everywhere ???? pic.twitter.com/A5SXfRHMqH


— John van der Tol (@johnvandertol) November 3, 2017

The whole world when #whatsapp goes down pic.twitter.com/ctbz5eH7I6

— Daisy Bennett (@DaisyAmeliaBee) November 3, 2017




Twitter after #WhatsAppDownpic.twitter.com/89l1FrW6HG


— Aniruddh Narayan (@AniNarayan91) November 3, 2017
WhatsApp was also down in May this year for a few hours in all parts of the world. WhatsApp has 1.3 billion monthly active users globally with over 200 million users in India.
(With inputs from agencies)
For INDIA News Follow us on Facebook, Twitter, Google+ and for news updates download our News App.
First Published:
03 Nov 2017 04:47 PM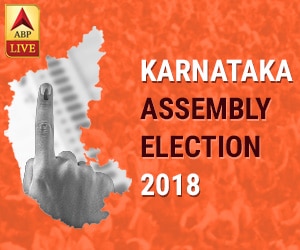 - - - - - - - - - Advertisement- - - - - - - - -