KOLKATA: Mamata Banerjee on Monday asked senior police officers to crack down on armed processions and warned that law enforcers who overlooked such marches would face stern action.
At an administrative review meeting of South 24-Parganas district in Pailan on Monday, the Bengal chief minister came down heavily on armed Ram Navami marches held across the state on Sunday.
"Did Lord Ram ever say that rallies with pistols and swords should be organised, thereby maligning his name? We have read scriptures. Ram fought Ravan with a bow and arrows.... Ramakrishna Mission, Bharat Sevasram Sangha, Gangasagar, they stand for the religion, not this hooliganism," said Mamata.
"For centuries, Hinduism has preached love, brotherhood and tolerance.... What they practise is whimsical hooliganism. This is neither true religion, nor true politics," she added.
The chief minister ordered director-general of police Surajit Kar Purkayastha and all district police chiefs to spare none while initiating stern action against those who defied the government's ban on armed processions.
Ahead of Ram Navami, Mamata had said permission would be given to only those who had been organising marches with arms for at least a decade.
Defying the ban, numerous armed rallies have been taken out since Saturday by affiliates of the BJP-RSS parivar across the state.
The chief minister said permission had been specifically given for holding peaceful rallies.
"The administration has a responsibility. The death of a person in Purulia is akin to the death of my own family member. What his religion was is immaterial," she said.
Mamata then issued a warning for the force.
"If anybody from the police force has any kind of understanding to overlook, stern action must be taken against them as well.... A handful of hooligans, some on hire from outside Bengal, with pistols, swords and other weapons, cloths tied around their heads, are doing gundagiri (hooliganism)," she said.
Sources at Nabanna said clear message had been sent to all police stations that the law enforcers were being given a "free hand" to do whatever they deemed necessary to prevent things from getting out of hand.
The sources said the police had been asked to make people aware that no weapons could be taken outdoors, even in those processions that had administrative permission.
"For any unlawful gathering, police will take all necessary action to disperse them," said a source, who added that there would be no administrative restriction on Internet.
Instead, Internet will be made use of by the government to broadcast the message that breaking the law will invite heavy penalty.
At the meeting, Mamata did not name the BJP, but made it clear that it was the target of her attack.
"What we witnessed yesterday (Sunday) is the handiwork of one party.... They are importing a new religion of bloodshed and dreaming of conquering this country. I am sorry to say this, I abhor them," she said.
"People got scared. This is not the culture of Bengal.... This is business in the name of religion, thereby maligning the religion. It has to be dealt with right away," Mamata added.
Bengal BJP president Dilip Ghosh, questioned Mamata's knowledge of the religion.
"Is she not from this country? Does she not know what weapons our gods wield? If these processions are forcefully disarmed, will violence stop?" asked Ghosh.
For INDIA News Follow us on Facebook, Twitter, Google+ and for news updates download our News App.
First Published:
27 Mar 2018 10:21 AM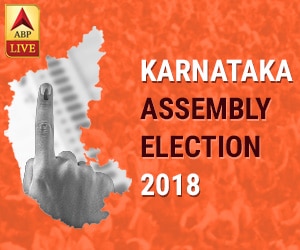 - - - - - - - - - Advertisement- - - - - - - - -