New Delhi [November 22] (ABP LIVE):
Just few days before Gujarat Assembly elections, quota spearhead Hardik Patel said that Congress has agreed to give Patidars reservation on a par with OBCs.
Two days ago, PAAS workers clashed with Congress Party in Ahmedabad and Surat, expressing disappointment over the ticket distribution for the assembly polls.
"We accept formula of Congress. We never asked for any ticket. Also, there is no conflict within PAAS," Patel clarified in a press conference today.
"Congress will bring in a bill (on reservation) under section 31, and provisions of section 46 when they come in power in Gujarat," Hardik Patel said.
"The fight against BJP is necessary. We are not openly extending support to Congress, but we will fight BJP. So directly or indirectly, there will be support to Congress," Hardik Patel said and added, "After coming to power, more than 50 % reservation may be given."
He said the BJP is resorting to horse-trading activities and is spending huge amounts of money to break PAAS.
" Our conveners are being offered Rs 50 lakh to break away with PAAS," he said.
"I have been called an 'agent'. Main janta ka agent huun. I won't be joining any party for the next 2.5 years. BJP is spending Rs 200-3300 crores to field independent candidates so that they don't join Congress," Hardik alleged.
"We have never appealed to anyone to vote for Congress, but since they are talking about our rights, we leave it on people to decide," Hardik further said.
Commenting on Hardik's support to Congress, BJP's Shahnawaz Hussain said Congress wants to form government throught 'jugaad' but will fail.
"Congress has no confidence on itself & it wants to fight BJP & Narendra Modi through jugaad. Through jugaad wants to fool people. That will not work. However it try, BJP will win in these elections by 2/3rd seats. Congress will shrink with minimum seats," Hussain said.
"Congress will lose in Gujarat whatever it does. People of Gujarat are supporting Modi & loves him. With more power BJP will win in the state. The way Congress is talking, shows the mentality of the Congress. They are not able to consume that why did a non Nehru-Gandhi family member become the PM."
About Gujarat Assembly elections 2017:
The 14th Gujarat Legislative Assembly election, 2017 is scheduled to be held on 9 December 2017 and 14 December 2017 and all 182 members of the Assembly will be elected and the leader of the largest party or coalition will become the next Chief Minister.
For INDIA News Follow us on Facebook, Twitter, Google+ and for news updates download our News App.
First Published:
22 Nov 2017 11:28 AM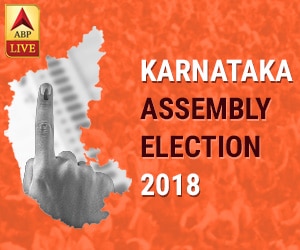 - - - - - - - - - Advertisement- - - - - - - - -