NEW DELHI: The row over Shia Waqf Board Chairman Waseem Rizvi's remark on madrassas escalated on Wednesday with both Sunni and Shia scholars across the country demanding his arrest.
Prominent Shia cleric Kalbe Jawad has threatened to come on roads to protest if Rizvi is not arrested.
"Such statements can disturb the peace and harmony in the country and lead to riots in the state. A strict action is required against Rizvi and he must be arrested. We will launch a protest from Lucknow to Delhi if a stern action is not taken against him," Jawad said.
Jawad, who is also a senior member of the All India Muslim Personal Law Board, termed Rizvi's statement as "baseless" and asked the state government that why such freedom is given to Rizvi when his "involvement in cases of corruption has been established".
Rizvi had Tuesday alleged that education imparted in madrassas encouraged students to join terrorist ranks.
Muslim scholars across the country have condemned Rizvi's onslaught against madrassas and demanded a strict against him.
"Rizvi is giving such provocative statements to serve his interest and avoid arrest," they said, demanding Prime Minister Narendra Modi and Uttar Pradesh chief minister Yogi Adityanath to act against Rizvi.
Narendra Modi's aid and chancellor of Maulana Azad National Urdu University, Zafar Sareshwala, also slammed Rizvi saying he doesn't know the functioning of madrassas and demanded he be arrested for spreading hatred.
"Rizvi has no idea how a madrassa functions. There are several corruption cases against him but he won't speak on it. He must be jailed for spreading hatred," Sareshwala said.
However, retracting from his earlier statement, Rizvi told ABP News that he didn't say that all the madrassas teach extremism.
"I never said all madrassas are involved in such activities. I was talking some madrassas in West Bengal, Assam, Bihar and along the Nepal border, in which Bangladeshi clerics teach," he said.
Reacting to Rizvi's allegations, Muslim Personal Law Board spokesman Khalilur Rehman Sajjad Nomani had on Tuesday said madrassas had played a key role in the freedom movement and by raising questions on these schools, Rizvi was insulting them.
Calling Rizvi a 'buffoon' and an opportunist, AIMIM President and Hyderabad MP Asaduddin Owaisi said he has sold his soul to the RSS.
"Waseem Rizvi is the biggest joker, an opportunist person. He has sold his soul to RSS. I challenge this buffoon to show one Shia or Sunni or Madrasa where such teachings are imparted. If he has proof then he should go and show it to the home minister," he had said.
BJP spokesperson Shahnawaz Hussain said the BJP governments at the Centre and in Uttar Pradesh had no plans to shut down the madrassas.
"Our governments have no plan to shut down the madrassas. We want that alongside religious teachings, modern education should also be imparted to the madrassa students," Hussain said.
Narendra Modi had in 2014 said he wants to see Muslims with 'computer in one hand, and the Quran in the other.
For INDIA News Follow us on Facebook, Twitter, Google+ and for news updates download our News App.
First Published:
10 Jan 2018 05:46 PM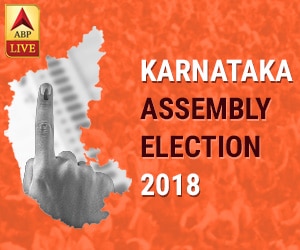 - - - - - - - - - Advertisement- - - - - - - - -