NEW DELHI:
Addressing around 20,000 Swachhagrahis or the Ambassadors of Cleanliness in Motihari, on the concluding centenary celebration of Champaran Satyagraha, Prime Minister Modi on Tuesday praised the leadership of Bihar for the success of the weeklong Swachhagraha Campaign in the state.
At the event named 'Satyagraha to Swachhagraha', PM Modi congratulated the people, the 'Swachhagrahis' and the Bihar Government for construction of more than 8,50,000 toilets in the state in the last one week.




स्वच्छता अभियान को बिहार के लोगों ने जिस प्रकार से आगे बढ़ाया है, वो सराहनीय है। हाल के दिनों में इस अभियान में काफी तेजी आई है। pic.twitter.com/WeUM2G2rMS


— Narendra Modi (@narendramodi) April 10, 2018



The construction 8.5 lakh toilets in a week equate to 121,428 a day, 5,059 an hour and 84 a minute. 1.4 every second. Many on social media sites were skeptic about PM Modi's claim.

Tejashwi Yadav, former deputy chief minister of Bihar, called it a 'big goof-up' by the PM.




PM claimed 8.50 Lacs toilets made just in a week in Bihar.


1 week= 7 Days
1 Day= 24 Hrs
7 Days= 168 Hrs
1 Hour= 60 Mins

So

850000%168=5059 Toilets per Hr
5059/60 = 84.31 Toilets per min

Such a big goof-up from PM Sahab. I believe even CM Bihar won't agree on such false claims

— Tejashwi Yadav (@yadavtejashwi) April 10, 2018



To investigate the matter, ABP News started its research.

To know more watch this latest segment of Viral Sach ABP News report-



For INDIA News Follow us on Facebook, Twitter, Google+ and for news updates download our News App.

First Published:

11 Apr 2018 10:28 PM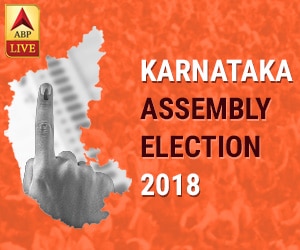 - - - - - - - - - Advertisement- - - - - - - - -