New Delhi: He is 39
years old and entered politics in 2000 –not a very long time for a
politician. Yet he has already carved a niche for himself in Uttar Pradesh
politics and in a no other place but the traditional stronghold of the
Nehru-Gandhi family.

Indeed it is Akhilesh bhaiya who has
single-handedly changed the image of his father's "goonda raj"
party. He changed his party's fortunes with his spirited campaign before
and during the elections. Seen riding his party symbol, the cycle, wearing
a red cap, he was very much the face of the campaign.

Akhilesh
Yadav has won three Lok Sabha elections since 2000. He studied at the
Military School Dholpur, Rajasthan. He earned Bachelor degree in
engineering from Sri Jayachamarajendra College of Engineering,Mysore and
later opted for Masters in environmental engineering from University of
Sydney.

Akhilesh is fondly remembered for his modesty. Colleagues
from the Department of Civil Engineering knew him and had described him as
"very humble" and " Not given to throwing airs about his political
connections". Akhilesh Yadav neither contested the students union
elections nor headed any of the committees but preferred to maintain a low
profile, recalled his professor.
Not once did he allude to himself as
the son of Mulayam Singh Yadav and only a few people knew about it. In
fact he went out of the way to keep his father's identity a secret,
referring to his father as MS Yadav.




Akhilesh is already emerging as a strong contender against Congress scion
Rahul Gandhi. Comparisons are already being drawn between the
sophisticated Congress General Secretary and his more direct, articulate
and talented Yadav junior. The more successful he becomes, the more
inevitable the comparisions with the Congress heir Rahul.





For INDIA News Follow us on Facebook, Twitter, Google+ and for news updates download our News App.
First Published:
10 Mar 2012 12:21 AM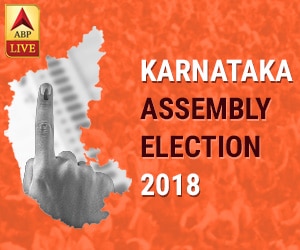 - - - - - - - - - Advertisement- - - - - - - - -